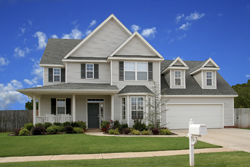 Colorado Springs, CO (PRWEB) March 18, 2013
Peak Basement Systems has learned that it is the contractor selected most often for foundation repair projects in the area. According to the Pikes Peak Regional Building Department (PPRBD), out of eleven licensed providers on record, Peak Basement Systems has performed the most permitted foundation repair work, a full 48% by dollar value and 83% by number of permits issued.
Of this market dominance, owner Paul Sutton has commented: "We are honored to be the foundation repair company of choice in the Pikes Peak Region. It is a privilege to serve our community with integrity, timeliness, and quality products."
PPRBD is the licensing entity which covers the Southern Colorado region where Peak Basements serves customers. Paul Sutton and his team therefore encourage clients to verify the standing of any contractor with the Department prior to signing a repair contract. Permit records and research are readily available on the PPRBD website.
Peak Basement Systems offers foundation repair for both residential and commercial customers including foundation wall stabilization and straightening, foundation settlement repair, and pier systems. As a member of Foundation Supportworks, Inc., an international network of qualified structural repair contractors, Peak Basement relies on carefully designed, tested, and patented solutions to repair foundations of all types.
Peak Basement Systems also offers basement waterproofing, crawl space repair, sump pump installation, and drain systems. Their service area covers greater Colorado Springs, including Pueblo, Alamosa, Rocky Ford, Castle Rock, and surrounding communities. For a complete list of their service area and to sign up for a free estimate, please visit their website.