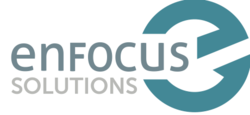 People like to get their thoughts out and hear their own words repeated back.
San Antonio, TX (PRWEB) March 18, 2013
This month, over a thousand business analysts and project managers learned how to improve their requirements management and not leave stakeholder engagement to chance.
In the webinar, Breaking the Stakeholder Involvement Barrier, sponsored by IAG Consulting and Enfocus Solutions, presenter Keith Ellis, CEO of Spoken Sage, explained how stakeholder engagement must be planned, measured, and enabled.
To enable stakeholder engagement, Ellis detailed five important tactics, directed to business analysts and project managers:
Embed engagement training into the project plan. Going into the elicitation process, tell people how to participate in the project's success and what is expected of them. Keep information brief and concise, but let stakeholders know what you're looking for.
Help stakeholders visualize the project's context and focus. Create a "you are here" graphic to help stakeholders see their current performance and the goals of the project. "It lets them see what you are doing and why you are doing those things," Ellis explained.
Let stakeholders talk. Have stakeholders describe their needs or scenarios in their own words. "People like to express themselves. They like to get their thoughts out, and hear their own words repeated back. Give them a place to do that," said Ellis. If stakeholders have the ability to communicate their thoughts in their own ways, they are more apt to stay engaged throughout projects.
Make stakeholders prioritize. Be clear that stakeholders' needs and scenarios have different levels of feasibility and manageability. Give stakeholders the power to vote requirements up or down by importance, and encourage them to keep a handle on this prioritization as the project is delivered.
Provide a tool. People need to see information so they know how their input is used. Give stakeholders an easy interface so you can promote project transparency and collaboration and show how stakeholders' participation is translated into action.
In the 60-minute webinar, Ellis also defined how to plan for and measure stakeholder engagement, and outlined the "Golden Rules" of what stakeholders want. Participants learned:

Tactics to gain stakeholder interest
How to improve communication
Key questions to ask stakeholders
Technologies to support stakeholder collaboration, including Enfocus Requirements Suite™.
Enfocus Requirements Suite™ is the only requirements management tool that combines requirements management automation with a knowledgebase of tools and resources, including stakeholder elicitation, engagement, and collaboration guides. Moreover, with Enfocus Requirements Suite™, stakeholders can record their needs and scenarios in their own words, vote and comment on requirements, and keep track of projects and deliverables that affect them.
The "Breaking the Stakeholder Involvement Barrier" webinar is available at no charge and can be accessed via Enfocus Solutions here.
More information on Enfocus Requirements Suite™ can be found at [http://www.enfocussolutions.com.