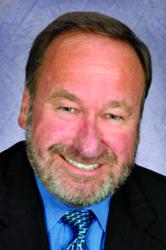 The South Florida Real Estate School ur facilities are second to none as far as technology, comfort and programs offered.
(PRWEB) March 13, 2013
The MIAMI Association of Realtors (MIAMI), the largest local Realtor association in the nation, has launched the South Florida Real Estate School, a full-service real estate school with top instructors, competitive pricing, convenient locations, and flexible schedules. Students can now take pre- and post-license Florida real estate courses in English and Spanish at four convenient locations in Miami-Dade and Broward counties.
"The South Florida Real Estate School offers professionals a one-stop shop for all their licensing needs," said Teresa King Kinney, CEO of Miami Association of Realtors. "We saw an opportunity to better serve our members, real estate professionals, and consumers. The school provides a professional advantage. The association is already a leading education choice for our more than 26,000 members and other real estate professionals. We are excited about expanding our professional development services to include licensing curriculum."
Courses will be offered at four of our convenient MIAMI locations Coral Gables, MIAMI North, East Broward - DCOTA and West Broward-Sawgrass – featuring state-of-the-art facilities with dual screen presentations and comfortable seating. Flexible schedules will allow students to choose from day or evening classes.
Rick Burch, past chairman and president of MIAMI, has been named director of the real estate school. Well known for being a top real estate instructor, he is also a practicing Realtor. "Our facilities are second to none as far as technology, comfort and programs offered," says Burch. "Combined with competitive pricing, the school has tremendous upside."
State licensed instructors, who are also practicing professionals, will offer both the sales associate 63-hour pre-licensing course and the 45-hour post-licensing course, which is required prior to the first license renewal. Students can also fulfill the 14-hour continuing education course, required prior to all subsequent renewals.
MIAMI members can take the 45-hour post-license course at a significant discount, including the text book, and the 14-hour continuing education course at drastically reduced prices.
Additional curriculum will be available in the near future, including broker licensing and post-licensing courses. For more information visit SFREschool.com.
About the MIAMI Association of REALTORS
The MIAMI Association of REALTORS was chartered by the National Association of Realtors in 1920 and is celebrating more than 90 years of service to Realtors, the buying and selling public, and the communities in South Florida. Comprised of four organizations, the Residential Association, the Realtors Commercial Alliance, the Broward County Board of Governors, and the International Council, it represents more than 26,000 real estate professionals in all aspects of real estate sales, marketing, and brokerage. It is the largest local association in the National Association of Realtors, and has partnerships with more than 100 international organizations worldwide. MIAMI's official website is http://www.miamire.com.
xxx