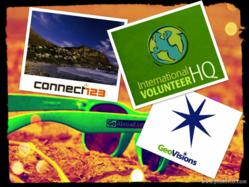 Congrats to Bailey on her win of the International Volunteer HQ trip to Peru!
Fort Collins, CO (PRWEB) March 14, 2013
GoAbroad.com is thrilled to announce that the next winner of the GoAbroad Cover Photo Contest and Spring Break Giveaway, Bailey Adkison, has been selected to receive the International Volunteer HQ (IVHQ) trip to Peru!
GoAbroad launched the Spring Break Giveaway as a chance for students to showcase their best travel photography on GoAbroad's Facebook page, and be entered to win an alternative spring break volunteer trip around the world. Bailey's photo from her study abroad trip to Chile won some of the highest votes in the online poll and GoAbroad is pleased to congratulate her on her win of the volunteer trip to Peru with IVHQ.
Bailey initially entered the contest because after she studied abroad and fell in love with traveling, she saw the GoAbroad Spring Break Giveaway as "such a great opportunity to go abroad again and do meaningful work at the same time."
She is looking forward to her experiences in Peru with IVHQ, particularly in regards to improving her Spanish skills:
"I'd like to return to my community and work as either a Spanish teacher or teach English as a second language," said Bailey. "I am also looking forward to visiting another country in South America, learning about their culture, and volunteering with children."
For other travelers interested in studying abroad, Bailey speaks highly of the benefits of stepping outside one's comfort zone.
"It [traveling] gives you a new perspective on the world and you learn so much about yourself in the process. I recommend finding abroad programs that really immerse you in the culture, so you become more than a tourist. Really learn about the inner workings of a different society because through this, you come to appreciate not just the amazing sights of a country, but also the history and the struggles of the people. This promotes a more open perspective that can then expand the minds of those around you when you are back home."
The GoAbroad team offers its congratulations to Bailey on her win of the Peru volunteer trip, and readers can look forward to following along in her adventures throughout the coming months on the GoAbroad Blog.
About GoAbroad.com
For fifteen years, GoAbroad.com has been the web's premier resource for meaningful international experiences and alternative travel opportunities, providing the most up-to-date and accurate information on programs available worldwide. From GoAbroad's GoMedia services, which offer a distinct range of internet marketing solutions for international educators, to the prestigious GoAbroad Innovation Awards, and the newest initiative - FundMyTravel - an online crowd funding site to help students raise money for meaningful travel experiences, the GoAbroad team is dedicated to providing the most comprehensive resources to the field of international education.