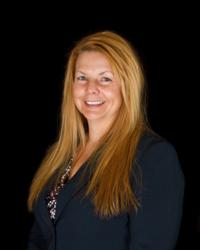 I take great pride in corrections and I've always been driven by my passion to make a difference.
Mason, TN (PRWEB) March 14, 2013
CCA, America's leader in partnership corrections, is proud to announce that Tammy Ford, sixteen-year employee of CCA and seasoned corrections professional, has been promoted to warden at West Tennessee Detention Facility located in Mason, TN.
Tammy Ford's commitment to public service has been evident throughout her successful and diverse career in corrections as a correctional officer, correctional counselor, unit manager, compliance coordinator, and assistant warden of programs and operations. Most recently, Ford held the position of assistant warden of operations at CCA's Whiteville Correctional Facility in Whiteville, TN.
When asked about her new role at West Tennessee Detention Facility, Ford emphasized the wonderful staff she has the opportunity to serve with.
"Working alongside a well-diverse, knowledgeable, and experienced management team, as well as with professional staff who are seasoned and engaged in operating a safe and secure facility, is a newly promoted warden's dream," says Ford. "The employees at West Tennessee had an incredibly successful year in 2012, to include earning top scores in their ACA audits."
The American Correctional Association (ACA) has accredited the 600-bed detention facility that houses male inmates with an impressive audit score of 99.7%. In addition to ensuring the safety and security of hundreds of inmates, Ford will lead and manage 160 employees at the Mason, TN facility.
"This is an awesome opportunity for me to be able to join a team of corrections professionals who take pride in their jobs," says Ford. "I take great pride in corrections and I've always been driven by my passion to make a difference."
Ford began her career with CCA in 1997 as part of the start-up team for the Northeast Ohio Correctional Center located in Youngstown, OH. She holds a bachelor's degree in criminal justice from Youngstown State University.
About West Tennessee Detention Facility
CCA's West Tennessee Detention Center is located in Mason, TN. The facility has been owned by CCA since 1990 and has earned independent accreditation by the American Correction Association, which represents the national gold standard for professional correctional management.
About CCA
CCA is the nation's largest provider of partnership corrections to federal, state and local government, operating more than 60 facilities, including more than 40 company-owned facilities, with more than 90,000 beds, in 20 states and the District of Columbia. In addition to providing the residential services for inmates, CCA facilities offer rehabilitation and educational programs, including education, vocation, religious services, life skills and employment training and substance abuse treatment. For more information, visit: http://www.cca.com and http://www.ccacommunities.com.