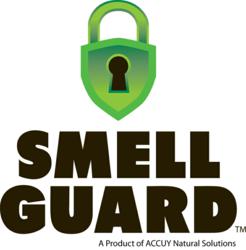 Succasunna, New Jersey (PRWEB) March 14, 2013
Smell Guard™, an odor removal solution from ACCUY Natural Solutions will be featured at the Super Pet Expo to be held in Chantilly, Virginia from March 15-17, 2013. Recognized by the USDA® BioPreferred program as a product which contains all-natural BioBased ingredients, Smell Guard™ has received a 100% approval from the USDA® that is unheard of. Pet health is a major issue and the ammonia odors caused from the urine is very dangerous to the pet's health. For over 18 years, Smell Guard™ has been trusted as the guaranteed 100% all natural odor removal solution to remove pet odors. Smell Guard™ is so safe that the company drinks the product during product demonstrations.
This product contains active ingredients derived from the extract of the desert plant Yucca schidigera that effectively reduces organic matter and eliminates undesirable odors.
ACCUY Natural Solutions is the only company in the country that grows their own product at the only commercialized plantation located in Baja California, Ensenada Mexico Baja. The all natural odor binding ingredients in Smell Guard™ trap and lock in any form of organic or ammonia based odors while attacking the odor at its source preventing it from escaping. This non-toxic and safe product uses a combination of elements and natural compounds to decompose organic matter into ecologically harmless and odor free compounds like water and carbon dioxide.
Smell Guard™ works naturally without the use of harmful masking agents, perfumes, enzymes or chemicals and is safe to use around people, pets, plants and on any 'water safe' surface. It does not contain any corrosive, volatile, dangerous, caustic or flammable elements.
ACCUY Natural Solutions will be offering a 20% discount on Smell Guard™ at the Super Pet Expo. Visit us at booth number 812 which is right next to the puppy playground.
To learn more about Smell Guard visit http://www.smellguard.com or call 855-462-2289.