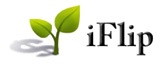 This tool allows investors to leverage their time and focus on the more important aspects of buying and selling houses
Salt Lake City, UT (PRWEB) March 14, 2013
There has been a great deal of buzz lately around the iflip software program that allows real estate investors to save time and money on deals. This new video shows a glimpse of the software and how it keeps track of deals, manages, trains and pays bird-dogs.
"This tool allows investors to leverage their time and focus on the more important aspects of buying and selling houses," says creator Cameron Dunlap.
Three of the biggest questions right now for real estate investors are:
1. How do I find the best deals?
2. When I find a great deal, how am I going to pay for it?
3. Once I buy it, how do I make sure I can sell it?
"I get these questions all the time," says Cameron. "The iflip software will help investors with these exact questions and really help them stay focused on their real estate business."
The software is called iflip. It's a virtual, hands off, data management software program that does several things for the investor. One of the biggest features of the software is attracting, training, managing and paying bird dogs which is shown in the video. A bird dog is someone who goes out and finds houses that meet certain criteria.
Websites are created using the software. These sites attract bird dogs that want to make some extra money. The sites train the bird dogs on exactly what to look for, then shows them how to upload pictures, addresses, etc. The investor logs into their account, which keeps track of all deals and watches for any new leads. Once a new lead comes into the system, the investor determines if they want to accept or reject the property. Then the system automatically pays the bird dog the agreed price.
This is a great way for investors to save a ton of time and money. Another huge benefit is the nationwide database of buyers. Many times it can be frustrating trying to sell a property, especially if it's in a rural area where there's not a ton of traffic. Hiring an agent means less profits. So, the system also comes with it's own nationwide buyers list.
The system has been acquiring names over the past five years. It's constantly being updated and more leads put in. The advantage of having a nationwide buyer list is huge and why it's built in the iflip system.
Right now, Cameron is offering a trial of the iflip software for a short time. For those that want to check it out, click here.
The system also comes with a video training program that teaches one how to go out and flip houses for a living. It's a video series that consists of 15 videos and covers wholesaling from start to finish. Each video is approximately 30 minutes long.
For more information, go to http://www.CameronDunlapIflip.com