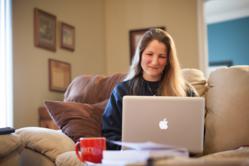 Lynchburg, VA (PRWEB) March 13, 2013
Liberty University Online continues to provide more opportunities for people to enrich their online education in a variety of fields, including the recent launch of 40 undergraduate and graduate certificate programs.
Programs, ranging from accounting to paralegal studies, criminal justice, pastoral counseling, education, and sport management (view the complete list), are fully accredited courses and are offered in an eight-week format continually throughout the year. They can usually be completed by taking just three to six classes.
"Liberty University Online developed certificate programs to help people who are interested in a specific academic discipline enhance their career options or grow in an area of personal interest," said Steve Peterson, executive director of admissions for Liberty Online.
Liberty Online currently offers 57 undergraduate programs and 100 graduate programs that contain several of the same classes the certificate programs offer.
With 13 undergraduate and 28 graduate certificate programs, students can use this new option as a way to start earning a degree or add to their bachelor's or master's programs. Students will have access to all of the resources that accompany Liberty Online's full degree programs, including an online library, the Online Writing Center, a partnership with Tutor.com, Liberty Online Ministries, and knowledgeable academic advisors.
Hundreds of students are expected to participate in the inaugural launch.
Pioneering distance learning degrees since 1985, Liberty Online is now the nation's largest private, nonprofit online educator.
For more information, visit http://www.LUOnline.com/Certificate, email LUOconsulting(at)liberty(dot)edu, or call (855) 466-9215 to speak with an admissions consultant.
About Liberty University:
Liberty University, located in Lynchburg, Va., is the world's largest Christian university. Nearly 100,000 students attend classes on its 6,800-acre residential campus and study in its thriving online education program.