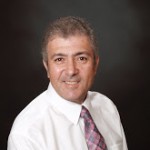 "At the age of 54 I felt tired, overweight, stressed, weak – and no energy to even go out with my wife – with $149 a month, I really had nothing to loose; this company really took care of me in full – I'm currently 5 months in and I feel so energized."
Miami, FL (PRWEB) March 19, 2013
Testosterone149 is a unique Testosterone Replacement Therapy Program tailored and designed specifically for men who suffer from Testosterone deficiency. At $149 a month, the program includes: Dr. visits, blood work, Testosterone, HCG and Anastrosole supply. The Testosterone149 Program provides patients with FDA approved medications and is guided according to the highest standards of the International Society for Study of Aging Male (ISSAM).
Dr. Mikhail Berman, founder of the Testosterone149 Program specializes in sexual health-- issues facing aging men such as low libido, sexual performance, fatigue, poor sleep, bad mood as well as Hormone Replacement Therapy and Functional Medicine. The idea behind Testosterone149 was to create a program that is individualized, medically sound, affordable, easy to follow, all meanwhile focusing on the well being of the aging male without compromise. And on top of it all, for your convenience, Testosterone149 delivers medication to your doorstep monthly. Dr. Berman Says, "There is no better Testosterone replacement than Testosterone itself."
While most Testosterone Replacement Therapy Programs focus strictly on Testosterone total numbers, Testosterone149 Program requires an extensive blood profile that checks everything from SHBG to PSA to Cholesterol. – Dr. Berman says, "There is more to low Testosterone than just total Testosterone numbers; there are more factors that come into play."
Testosterone149 Program currently operates throughout South Florida and is soon to be expanding to New York and Philadelphia. Their Florida clinics are located in Miami, Deerfield Beach, Hallandale, Sunny Isles, Aventura and West Palm Beach.
Testosterone149 strives to help men over 50 improve their overall well-being and reclaim their masculinity and vitality. The company fosters Testosterone Therapy as a lifestyle plan for men in need of regaining back their youthfulness, agility and personal lives.