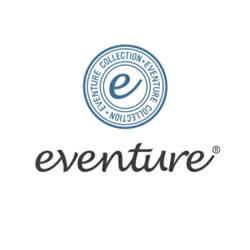 Cost Mesa, CA (PRWEB) March 14, 2013
Eventure Interactive, Inc. (OTC: EVTI) an emerging leader in social calendaring, today announced that effective February 20, 2013 the Company changed its name from Live Event Media, Inc. to Eventure Interactive, Inc. and effective March 14, 2013 the Company's ticker symbol has changed to "EVTI".
The name and ticker change formally tie the corporate name to the domain name, http://www.eventure.com, under which the Company operates its social calendaring service.
"The Eventure Interactive, Inc. name more accurately reflects the Company's brand identity, of providing a completely inclusive service, positioned around planning, scheduling, inviting, capturing and storing one's memories," stated Alan Johnson, Eventure Interactive, Inc.'s President.
About Eventure Interactive, Inc.:
Every day, there are hundreds of millions of events people attend, where billions of photos and videos are taken. Almost none of these memories are being effectively organized in a meaningful way. Eventure solves this problem and addresses this massive market opportunity with a solution that can be monetized efficiently, is easy to use, and highly social.
At Eventure you'll find a simple, yet elegant, web-to-mobile application where individuals can easily create, capture, and organize life's memories. From the most basic lunch between friends, to the most elaborate star-studded gala, Eventure allows everyone to chip-in during the planning of an event, easily check-in when you arrive at the event, capture and stream pictures and video during the event, and then scrapboard the collage of activity after it is all done.
Whether planning, inviting, attending, capturing and/or scrapboarding, Eventure truly redefines how one organizes life's most memorable moments. For the first time ever, there is a Social Calendar to use.
Forward Looking Statements:
This press release contains forward-looking statements within the meaning of Section 27A of the Securities Act of 1933, as amended, and Section 21E of the Securities Exchange Act of 1934, as amended, which are made in accordance with the Private Securities Litigation Reform Act of 1995. Our actual results may differ materially from those implied in these forward-looking statements as a result of many factors, including, but not limited to, overall industry environment, customer acceptance of our products, delay in the introduction of new products, further approvals of regulatory authorities, adverse court rulings, production and/or quality control problems, the denial, suspension or revocation of permits or licenses by regulatory or governmental authorities, termination or non-renewal of customer contracts, competitive pressures and general economic conditions, and our financial condition. These and other risks and uncertainties are described in more detail in our most recent annual report on Form 10-K and other reports filed with the Securities and Exchange Commission. Forward-looking statements speak only as of the date they are made. We undertake no obligation to update or revise such statements to reflect new circumstances or unanticipated events as they occur, except as required by applicable laws, and you are urged to review and consider disclosures that we make in the reports that we file with the Securities and Exchange Commission that discuss other factors germane to our business.
Media Inquires:
Kelle Cohen, Media
http://www.eventure.com
Eventure Interactive, Inc.
media.relations(at)eventure(dot)com
Phone: (855) 986-5669
Fax: (949) 209-1920
Investor Inquires:
Sanford Diday, Managing Partner
http://www.hartpartners.net
Hart Partners, Inc.
info(at)hartpartners(dot)net
Phone: (407) 808-4879