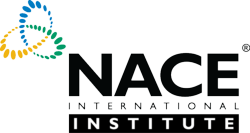 Houston, TX (PRWEB) March 13, 2013
The NACE International Institute announces the formation of CORROSION PAC, the nation's only political action committee dedicated to informing legislators about the critical role corrosion control plays in reducing the economic and environmental impact of corrosion in the U.S., and ensuring that corrosion control planning and qualified personnel are utilized to reduce the cost of corrosion.
It is estimated that corrosion costs approximately 3.1% of U.S. GDP each year, or about $476 Billion. Up to 30% of that amount could be saved with corrosion risk management and preventive measures. In addition to financial savings, corrosion control will ensure that infrastructure is dependable and sustainable, that clean water comes to homes and businesses, that oil and gas pipelines do not leak or explode, that bridges do not collapse, and that the public and the environment are protected from the effects of failed industrial structures.
"Ensuring corrosion protection of public and private industrial assets is in everyone's best interest—it is a nonpartisan issue," said NACE International Institute Executive Director, Helena Seelinger. "More attention to corrosion planning can realize significant ROI, greater public safety, and jobs growth associated with a workforce skilled in corrosion prevention. The CORROSION PAC will bring this message to the Hill as it relates to legislation on infrastructure, transportation, water, and energy."
The Board of Directors of the bi-partisan CORROSION PAC includes Elaine Bowman, PAC Chair, Champion Technologies; Dick Wilson, Carboline; Kevin Garrity, Mears Group, Inc.; Ken Tator, KTA-Tator, Inc.; and Mark Byerley, Tinker & Rasor.
"Being proactive with legislators is an important development in the corrosion community," said Elaine Bowman, CORROSION PAC Chairman. "Corrosion costs about $1,500 per American citizen, and that can be reduced substantially simply by giving more attention to corrosion control planning for both new and existing structures. The CORROSION PAC will play a vital role with legislators to get out the message about why corrosion control is important and how it can save money and protect the infrastructure, environment, and even lives."
###