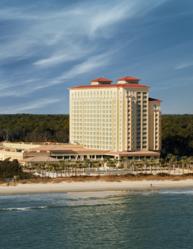 Columbia, South Carolina (PRWEB) March 14, 2013
The Southeast Veterinary Conference (SEVC), presented by the South Carolina Association of Veterinarians (SCAV) is celebrating its 20th anniversary June 16-19 at the Myrtle Beach Marriott Resort & Spa at Grande Dunes. In recognition of this milestone, SCAV is offering a special discount of almost 15% off the conference registration fee until April 1, 2013.
Designed for veterinarians, veterinary technicians, veterinary practice managers and support staff, the SEVC provides more than 20 hours of continuing education beginning Sunday, June 16th at 1:30 pm. The conference continues through Wednesday, June 19th and will feature companion animal behavior, canine and feline ophthalmology, emergency care, bovine medicine, ruminant medicine, disaster preparedness, exotics, feline and canine diabetes, and equine topics. In addition, the SEVC will feature laser surgery lab, sponsored by Aesculite-LuxaCare; a dental lab, sponsored by Patterson Veterinary and OraStrip; and cruciate and patella repair, sponsored by Securos.
Other SEVC sponsors include Elanco, CEVA, the American Medical Veterinary Foundation, Merial, IDEXX, and Murrell's Veterinary Hospital.
According to SEVC Conference Chair, Mary Keisler, DVM, of Cherokee Trail Veterinary Hospital, of Lexington, South Carolina, "This year's SEVC offers quality education and family leisure at the luxurious ocean-front Marriott Resort & Spa that is conveniently located near golf courses, putt-putt, Tanger Outlets and more."
Established in 1911, SCAV is a not-for-profit association representing veterinarians. The Association strives to advance the science and art of veterinary medicine by providing opportunities for professional education and development and by enhancing the relationships between veterinarians, agriculture, pet owners, government and the public at large; and to protect the public health by promoting proper involvement in human and animal health care by the veterinary profession.