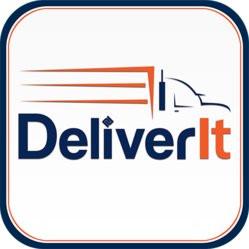 "...Our approach of building mobile business solutions on top of our platform is unique in the marketplace and it appeals to the operations within the company as much as it appeals to the IT organization…." – Guru Rao – Co-Founder at nuVizz, Inc."
Atlanta, Georgia (PRWEB) March 14, 2013
DeliverIt is an end-to-end mobile delivery tracking and execution automation solution. The release 2.0 of the solution adds some great new features to the solution. The new features include geo-fencing, real-time electronic proof of delivery capture on documents, complete delivery execution capabilities on the device including barcode scanning, capturing pictures and OS&D capture.
nuVizz solution works on any iOS or Android devices. The application is built using nuVizz Mobile Application Development framework which brings both the ease of development and device specific features together to build an intuitive mobile solution. A demo of the solution features is available at http://www.nuvizz.com/demo.
About nuVizz
nuVizz Inc., a privately held company based in Atlanta provides Enterprise Mobile Solution platform and line of business mobile solutions. nuVizz approach to Enterprise Mobility is unique as it focuses on providing an end-to-end mobile solution for enterprises built on its mobile platform. The mobile business solutions are bundled with Enterprise Mobile infrastructure components such as Mobile Device Management (MDM) and Mobile Application Management (MAM) and the infrastructure components are offered for free with line of business mobile solutions. The consulting practice offers services in the areas of Enterprise Mobility and Supply Chain and Logistics.