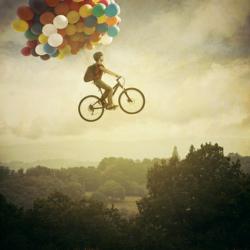 I especially love their dream dictionary, and the Search and Favorite features make it easy to just favor a specific entry which I want to share with friends.
New York, NY (PRWEB) March 15, 2013
With dreams being one of the most mystical and fascinating human phenomena, it's no surprise that dream interpretation has been, and always will be, a much talked about topic of interest. From the Biblical story of Joseph interpreting the dreams of a butler and a baker, to Freud interpreting the dreams of his patients, a good dream interpreter can change people's lives, and perhaps even have influence in shaping society. Doctor Oz highlights Cynthia Richmond's book The Dream Power Journal, where she discuss dreams and their meanings, a dream dictionary, and writes about organizing dream content.
For the 21st century user who wants to carry their dream journal entry book everywhere, Mighty Mack has created a perfect solution for iOS users, Morpheus Dreams.
Morpheus Dreams has a powerful dream interpretation dictionary whose integrative database includes interpretations by Freud, Jung, Artemidorus, Hasse, among many others. Some of the most common dreams about flying, teeth, dreaming about a snake, or dream interpretation death
can have multiple meanings depending on the context of the dream, and the app presents its user with many different scenarios.
This dream app includes a powerful dream calendar, a dream alert, and its dream sharing tools make sharing a fun and easy experience. Ashley M, from Long Island, says "My boyfriend and I love sharing our dreams and it's great to have an app where we can make an entry and immediately read what it's all about. I especially love their dream dictionary and the search and favorite features make it easy to just favor a specific entry which I want to share with friends."
The App has numerous features, including:
Full Featured Dream Journal. Morpheus Dreams lets the user type or dictate their dreams using Apple's new Siri tool.
Word Interpretation. The App includes a word recognition feature which highlights key words with hidden meanings. Mark words as favorites, share them via email, Twitter, or Facebook!
Search Everything. Use our Journal search box to find an old dream, a meaningful word or symbol.
New, Integrative Dream Dictionary. Read the dream interpretations of Artemidorus, Freud, Jung, Hasse, among many others! With over 4,100 word meanings, Morpheus gives the dreamer all the right tools to dig deep into their dreams' meanings!
Great Sharing Tools. Share dreams with friends and family via email, Twitter and Facebook.
Synchronize and Backup. Easily sync up all entries among multiple devices and setup an automatic backup of all data to be sure to never loose a single journal entry.
Export at any Time. Easily export journal entries as text files to reformat, print, or modify in any way. The user is never locked in.
Calendar View. The calendar is a convenient way to keep track of individual entries. Just pick a date where the entry was made, open it, and reflect on earlier dream entries.
Book View. Our signature Book View feature lets the user look at their journal as if it were a book. for those viewers who enjoy the classical journal look.
Customize Morpheus Dreams.

Setup a privacy password
Setup an alarm to remind you to make a journal
Choosing a personal startup page
Requirements:
Compatible with iPhone 3GS, iPhone 4, iPhone 4S, iPhone 5, iPod touch (3rd generation), iPod touch (4th generation), iPod touch (5th generation) and iPad. Requires iOS 5.0 or later.
This app is optimized for iPhone 5.
To find out more about Morpheus Dreams please visit their website or download it from the App Store. For inquiries please send an email to press(at)morpheusdreamsapp(dot)com
Mighty Mack is leading publisher of distinguished digital products for the consumer and professional markets. The Company leverages newly available digital tools to create, design, and share new ways of consuming information and experiencing the world around us. The company has released a variety of best-of-class Apps, including Advertising Today, Science Today, Where2Boss?, Agora Briefcase, Breaking News, Film Today, among many others.
To learn more about MightyMack please visit their website at http://www.mightymack.com or email them to press(at)mightymack(dot)com.