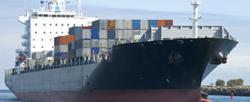 This customer was not advised by their broker of the Anti-dumping regulations on the product they were importing into Canada and this resulted in duties payable...all a surprise to the importer!
Montreal, Canada (PRWEB) March 15, 2013
Importing goods into Canada can be a complicated process that can easily go wrong without the right expert guidance, according to Bob Elvidge, CEO of the Canadian transportation logistics company Mantoria Inc. This is why it is essential to ask the right questions before choosing a customs provider.
"Recently, we were approached for guidance from an importer who was facing thousands of dollars in additional duties," Elvidge says. "This customer was not advised by their broker of the anti-dumping regulations on the product they were importing into Canada and this resulted in duties payable...all a surprise to the importer!"
Elvidge says this client could have avoided these unnecessary costs had they worked with an experienced customs provider who took the time to research the product and advise them that the goods would be subject to dumping duties. He strongly recommends that importers do their research and due diligence before choosing a Montreal customs broker.
Here are the top 5 questions that every importer needs to ask their customs provider:
1. Who will take care of me?
Your customs provider should dedicate a customs clearance representative (CCR) specifically to your account – a rep who is local and CCS certified. You will benefit from the personalized attention because your dedicated rep will become intimately familiar with your product ensuring your shipments clear on time and are compliant. You want a Toronto customs broker that cares about your business, takes accountability, and wants to see you succeed. When it comes to dedicated and personalized service, the advantage to working with a small to mid size broker is clear.
2. Do you have experience with my product?
Ask if your broker knows exactly what is required of your goods. Your broker should know if there are any restrictions on bringing your products into Canada. This will help minimize paperwork, cut costs, and ensure compliance. They should also know if there are any Canada Border Services Agency programs that will assist you or relieve duties. Your Montreal customs broker should not only make the import process easy, but also guide you through potential compliance issues and look for ways to save you time and money.
3. What if the regulations change?
Staying on top of the constantly changing regulations will avoid unforeseen penalties and fines. Your customs broker should explain to you how they stay abreast of the current regulations. Furthermore, your customs broker should be proactive about letting your company know as soon as regulations change in a way that will affect your business and your global import export strategy.
4. Can I track my shipments 24/7?
Absolutely. Your shipments are the life blood of your company and having access to 24 / 7 support is key. Whether you prefer picking up the phone, or sending an email, your partner should reply to your needs right away. Fast and flexible is what you want. Ask your broker if they can provide customized reports and online tracking tools. In today's world, logistics is intimately linked with technology, and these online tools should be available to you.
5. How will you help my company succeed?
A good customs provider should become an extension of your company and become a trusted advisor and consultant to your business. Partner with a provider that continuously works on understanding your business and finds ways to cut your costs and reduce risks through ever changing regulations. Your broker should share the same goal of seeing you succeed. Additionally, if you are tired of dealing with too many different companies to ship your goods around the world, save money and time by finding out if your customs broker can also satisfy your international freight forwarding needs.
"A great deal of time and money can be lost if importers don't do their homework," Elvidge says. "But it's easy to avoid some of these pitfalls when you ask the right questions and work with the right customs broker."
About Mantoria
Mantoria is an experienced boutique logistics firm that offers transportation, supply chain and technological solutions. Their services include Vancouver warehouse distribution, freight forwarding, customs brokerage, and Toronto IT solutions.
Contact Florent Bojarski at Mantoria 1-800-743-9374 – info@mantoria.com – http://www.mantoria.com