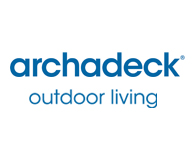 "While many backyards are in need of renovation, we're looking for that special backyard that really stands out for one reason or the other," said Michael Reeder of Archadeck of Columbus.
Columbus, Ohio (PRWEB) March 22, 2013
Archadeck Outdoor Living, North America's largest and most trusted designer and builder of outdoor living spaces, and also a 2012 Consumers' Choice Award recipient in Columbus, Ohio has teamed up with Belgard Hardscapes and TimberTech in the Dream Backyard Makeover contest.
The contest started in February and runs through April 22, 2013 with a grand prize of a complete backyard transformation. Second and third place prizes will be the renovation of an existing deck or patio, courtesy of Archadeck, and the installation of an outdoor lighting system provided by Outdoor Lighting Perspectives. Two finalists will be selected at the end of February, March and April, and their entries will be posted on Facebook. On April 23, voting will open for one week so that Archadeck Facebook fans may voice their opinions on the most deserving backyard. Winners will be selected by a panel of judges and Facebook fan votes, and winners will be announced in May 2013.
"From a relaxing sanctuary or an entertainment area, homeowners are looking to create an outdoor oasis that reflects their style. The Dream Backyard Makeover contest gives homeowners a chance to do just that, with the help of Archadeck, Belgard Hardscapes and TimberTech" states Michael Reeder of Archadeck of Columbus".
To enter, homeowners should visit http://www.dreambackyardmakeover.com and submit a photo along with a 200 word description of why their backyard is the most deserving.
For full Archadeck Dream Backyard Makeover contest rules, visit:
https://www.facebook.com/ArchadeckColumbus
About Archadeck of Columbus:
Located in Columbus, Ohio, Archadeck of Columbus applies its design expertise to create outdoor living rooms, fire features, porches, pergolas, sunrooms and patios — all featuring the latest trends in outdoor leisure enjoyment and functionality. Archadeck of Columbus services Columbus and the surrounding areas.
About The Consumers' Choice Award:
Established in 1987, the Consumers' Choice Award® identifies and promotes businesses that deliver customer service excellence. The Consumers' Choice Award® has retained a leading independent research firm to conduct surveys in U.S. cities; Columbus, Atlanta, Dallas, and Houston. The winners are determined by consumers and not by a panel of judges. The survey covers a broad range of categories of interest to both the public and business communities. Its purpose is to publicly identify those establishments that have been voted by consumers as being their choice for excellence. The Consumers' Choice Award® is a most prestigious tribute to local businesses that serve their communities well. The program is encouraged by all levels of government and by business leaders. Find out more about The Consumers' Choice Award by visiting http://www.consumerschoiceaward.com/