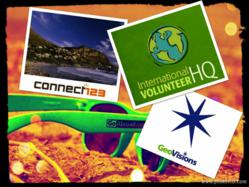 Congrats to Devon on her win of the GeoVisions trip to Spain!
Fort Collins, CO (PRWEB) March 18, 2013
GoAbroad.com is thrilled to announce that the final winner of the GoAbroad Cover Photo Contest and Spring Break Giveaway, Devon Moyer, has been selected to receive the GeoVisions Conversations Corps program in Spain!
GoAbroad launched the Spring Break Giveaway as a chance for students to showcase their best travel photography on GoAbroad's Facebook page, and be entered to win an alternative spring break volunteer trip around the world. Devon's photo from her travels to London won some of the most votes in the online poll and GoAbroad is pleased to congratulate her on her win of the Conversation Corps volunteer trip to Spain with GeoVisions.
Devon entered the GoAbroad Contest because she realized that some people need that extra push to decide to study abroad and she felt that "a visual solution (in this case a cover photo) would help inspire them to take a leap of faith and experience something completely new."
Devon is thrilled to be going to Spain, and is looking forward to emerging herself in a culture that has a deep passion for traditions and learning about those traditions directly from a host family.
"The most enriching thing about travel for me," Devon said, "is being able to see people live, work, and play in their own environment, and know that the world is full of different people that really have extraordinary similarities."
For other travelers interested in studying abroad, Devon advises students to choose a place they dream of seeing and to make those dreams a reality:
"While your traveling abroad don't forget to keep traveling and see as many places around that area as possible. Make the most of it!
The GoAbroad team offers its congratulations to Devon on her win of the Spain volunteer trip, and readers can look forward to following along in her adventures throughout the coming months on the GoAbroad Blog.
About GoAbroad.com
For fifteen years, GoAbroad.com has been the web's premier resource for meaningful international experiences and alternative travel opportunities, providing the most up-to-date and accurate information on programs available worldwide. From GoAbroad's GoMedia services, which offer a distinct range of internet marketing solutions for international educators, to the prestigious GoAbroad Innovation Awards, and the newest initiative - FundMyTravel - an online crowd funding site to help students raise money for meaningful travel experiences, the GoAbroad team is dedicated to providing the most comprehensive resources to the field of international education.