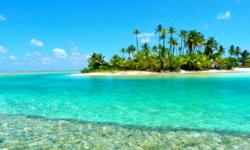 Panama City, Panama (PRWEB) March 19, 2013
As the high season for tourism in Central America winds down, Panama vacations company PLV prepares for the busiest week of the year.
Semana Santa as it's called in Spanish, is the week before Easter according to the Christian calendar year and is widely celebrated throughout Latin America. Many countries - Panama included - witness the holiday by taking the entire week off work. Panamanians for the most part enjoy the Holy Week by heading to the plethora of Panama all inclusive resorts and hotels. In many cases the hoteliers are booked up to a year in advance.
The entire tourism industry recognizes this holiday season as critical to the success of their respective establishments whether hotels, tour operators, airlines, rental companies to name a few.
As the foremost leader in Panama vacations, PLV recognizes the importance of this time of the year and as such has once again seen tremendous success in rising occupancy rates amongst their inventory of prestigious Panama resorts and hotels.
The record number of tourists expected to be descending upon the beach communities this year will quickly surpass the previous year's numbers and many local businesses have already prepared themselves with increased stock and staff.
"We all appreciate the influx of money this brings area businesses and therefore each year we do our best to provide enough to fulfill the demand." said one local business owner.
As a full-service Panama travel agency, PLV provides a simple solution to those seeking vacation packages to this small Central American nation. Offering everything from fresh water fishing excursion packages to island hopping amongst the San Blas islands off the coast of Panama, PLV has something for everyone.
About Panama Luxury Vacations (PLV):
Founded in 2004, Panama Luxury Vacations (PLV) mission is to give people the power to create their own custom vacation packages. Anyone can offer vacation packages yet PLV prides themselves in recognizing your unique "travel personality" rather than the one-size fits all concept our competitors. PLV is a privately held company and is headquartered in Panama City, Panama.