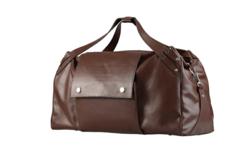 New York, NY (PRWEB) March 15, 2013
Leather design firm Xiaozhi announced this month the opening of its online custom design center, which users can now use to create their own leather designs made to their specifications.
The web-based design center allows customers to submit personalized designs for their electronic devices. A simple click on the "submit your own design request" button at http://www.zsxiaozhi.com/ gives customers access to the new design center. The online design team works with the customer through the design process to meet the customer's exact wishes. On the back-end, leather master craftsmen take customer designs and bring them to reality.
The design center also allows customers to submit photos or drawings of their design ideas. The Xiaozhi design team then works through the design details with the customer before submitting the order for production. The entire process of design and production takes less than a week, and the finished product is then shipped to the customer.
Xiaozhi's new online customer design center is a new innovation in electronic carrying case design and production that allows users maximum flexibility in acquiring electronic equipment carrying cases that fulfill both their aesthetic desires and practical needs to the highest possible degree.
About Xiaozhi
Xiaozhi, a leather fashion design company based in Hong Kong, has built a reputation for fine hand-crafted leather handbags, luggage and briefcases that are as practical as they are beautiful. Its leather carrying accessories run the gamut from iPads and tablets to laptops and cell phones.
Zsxiaozhi.com is 3dcart ecommerce website. For more information, visit http://www.zsxiaozhi.com/ or call (512) 650-8201.