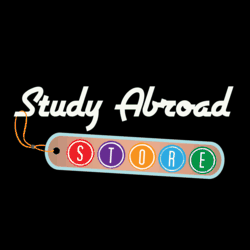 The Study Abroad Store is your one-stop-shop for everything study abroad!
Fort Collins, CO (PRWEB) March 20, 2013
Heading abroad anytime soon? Travelers will want to make sure they've packed everything necessary for an international adventure. GoAbroad.com is pleased to introduce a new strategic partnership with the Study Abroad Store - an online resource to shop for anything and everything related to traveling abroad.
In collaboration with GoAbroad, the Study Abroad Store will make sure all travelers head abroad as prepared as possible. If the question "what do I bring" has been on your mind, the Study Abroad Store assures travelers not to worry. This online resource will allow travelers to find everything they'll need for their trip. From adapters, to travel books, to luggage, handbags, and more, the Study Abroad Store has travelers covered.
"We've been there," said Study Abroad Store president, John Benander. "Excited. Nervous. Happy. Sad. Overwhelmed. Excited. Getting ready to study abroad! We also went through the experience of going to 10 different stores, or running back to the same several stores 10 different times, getting things for our abroad experience. That's when it hit us - why isn't there a one-stop-shop for this?"
Thus, the Study Abroad Store was born, in order to "make life simpler for those whose lives are getting crazy."
Travelers can head over to the Study Abroad Store for a snazzy shopping experience to better prepare for travel around the world! Use the discount code "GOABROAD-7" at checkout for a 7% discount.
To view the Study Abroad Store on GoAbroad, please visit the GoAbroad Travel Resources page.
About GoAbroad.com
For fifteen years, GoAbroad.com has been the web's premier resource for meaningful international experiences and alternative travel opportunities, providing the most up-to-date and accurate information on programs available worldwide. From GoAbroad's GoMedia services, which offer a distinct range of internet marketing solutions for international educators, to the prestigious GoAbroad Innovation Awards, and the newest initiative - FundMyTravel - an online crowd funding site to help students raise money for meaningful travel experiences, the GoAbroad team is dedicated to providing the most comprehensive resources to the field of international education.