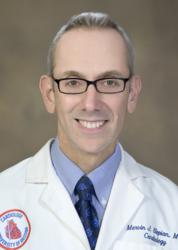 Tucson, Ariz. (PRWEB) March 14, 2013
SynCardia Systems, Inc. (http://www.syncardia.com), manufacturer of the world's first and only FDA, Health Canada and CE (Europe) approved Total Artificial Heart (TAH), announced today that Marvin J. Slepian, MD, the company's co-founder, chief scientific officer and chairman of the Science Advisory Board, has published a 10-page article in the Journal of Biomechanics (JBM) titled, "The SynCardia total artificial heart: in vivo, in vitro, and computational modeling studies."
"Looking to the future a major unmet need remains in providing total heart support for children and small adults," wrote Dr. Slepian, Professor of Medicine (Cardiology and Biomedical Engineering) at the University of Arizona. "As such, the present TAH design must be scaled to fit the smaller patient, while providing equivalent, if not superior flow characteristics, shear profiles and overall device thrombogenicity. To aid in the development of a new pediatric TAH, an engineering methodology known as Device Thrombogenicity Emulation (DTE) that we have recently developed and described is being employed."
DTE measures the potential for blood clotting in cardiovascular devices by mimicking the conditions in the device based on sophisticated numerical simulations. It can then be used to tweak the geometry of the device to optimize the design and minimize or eliminate "hot spot" trajectories where clots can form.
"With increasing adoption of this technology [the Total Artificial Heart] and expanding patient populations that stand to benefit from its use as destination therapy, it may be even further improved through thromboresistance optimization," concluded Dr. Slepian. "Additionally, engineering demands exist for evolutionary designs that are smaller and utilize new mechanical valves. The DTE methodology is an effective means of rapidly extending and improving the TAH design to create smaller, durable TAH systems with minimized overall thrombogenicity."
In January, the U.S. Food and Drug Administration (FDA) approved two Humanitarian Use Device (HUD) designations for SynCardia's smaller 50cc Total Artificial Heart to be used for destination therapy and pediatric bridge to transplant. The next step is for SynCardia to submit a Humanitarian Device Exemption application for each indication to the FDA for approval. Once approved, the HDEs will allow up to 4,000 U.S. patients annually to receive the 50cc Total Artificial Heart as destination therapy, and an additional 4,000 pediatric patients to receive the device as a bridge to transplant.
Dr. Slepian is the Director of Interventional Cardiology and Director of the Tissue Engineering Lab at the University of Arizona. On Feb. 18, he was inducted into the American Institute for Medical and Biological Engineering (AIMBE) College of Fellows, which is comprised of the top two percent of medical and biological engineers in the U.S. Dr. Slepian was nominated by peers and elected by the full membership into the Class of 2013 for "seminal contributions to implantable device design and development, and for entrepreneurial leadership in founding and advancing innovative medical firms."
###
About the SynCardia temporary Total Artificial Heart
SynCardia Systems, Inc. (Tucson, AZ) is the privately-held manufacturer of the world's first and only FDA, Health Canada and CE approved Total Artificial Heart. Originally used as a permanent replacement heart, the SynCardia Total Artificial Heart is currently approved as a bridge to transplant for people suffering from end-stage heart failure affecting both sides of the heart (biventricular failure). There have been more than 1,100 implants of the Total Artificial Heart, accounting for more than 300 patient years of life.
Similar to a heart transplant, the SynCardia Total Artificial Heart replaces both failing heart ventricles and the four heart valves, eliminating the symptoms and source of end-stage biventricular failure. Unlike a donor heart, the Total Artificial Heart is immediately available at SynCardia Certified Centers. It is the only device that provides immediate, safe blood flow of up to 9.5 liters per minute through each ventricle. This high volume of safe blood flow helps speed the recovery of vital organs, helping make the patient a better transplant candidate.
Forbes Ranks SynCardia #69 Among "America's Most Promising Companies"
In its February 2013 issue, Forbes selected SynCardia as one of "America's Most Promising Companies" for the second consecutive year. On the list of 100 privately held, high-growth companies with bright futures, SynCardia was selected #69, moving up eight spots from its #77 ranking last year. See the full list of SynCardia Awards & Recognition here.