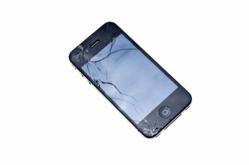 we are acutely aware of the environmental threats faced today, particularly the impact that electronic waste and pollution has on the environment
(PRWEB) March 19, 2013
With an estimated 8 billion mobile phones currently on the global network, it has never been more important to explore options for recycling and reusing damaged and old mobile phones. In March 2013, the environmentally-aware company SmartFix launched a recycling program that handles liquid crystal displays (LCDs) from damaged and older model mobile phones.
CEO of Smart Fix, Mike Bozorgi, says, "At Smart Fix we are acutely aware of the environmental threats faced today, particularly the impact that electronic waste and pollution has on the environment."
A recent study by Michael Prather, published in the journal Geophysical Research Letters, demonstrated that there has been a major global impact from the LCD panels of mobile phones, laptops, monitors, and televisions. The study showed that one of the chemicals found in the LCD screens, nitrogen triflouride, may have an environmental impact that is up to 17,000 times more damaging than carbon dioxide.
Nitrogen triflouride is predicted to have devastating effects on the environment, considering that it is one of the compounds known to contribute to the greenhouse effect and is predicted to remain in our atmosphere for up to 550 years.
Mike Bozorgi says that his business is taking strides to do their part to minimize the environmental impact, "We live increasingly technological-enhanced lives, and electronic waste pollution is the fallout from our continued drive to embrace developments in technology; but as with everything, there are definite pros and cons to every situation. SmartFix remains not only a reputable retail store offering mobile phone repairs, but we are also a major industry player for parts and accessories. It is for this reason that we are raising awareness about the importance of recycling your old LCD screens."
"You can be sure that with any repair made to the broken screen of your iPhone, Samsung, LG, Motorola, Android, or even a laptop LCD repair, we will ensure that your screens are recycled at our recycling facility. In an effort to preserve a better world, we encourage our customers to be a part of the positive change and think about the environmental impact of the phones that are such an ingrained part of our lives today. Bring your broken phone screens to our stores for repair, or donate your old phones along with working and non-working computers to our recycling plan."
Visit us online at SmartFixLV.com or at any one of the SmartFix locations in Las Vegas to drop off your iPhone for a quick repair or to donate your old one. Quick repair and environmentally-sound recycling practices make SmartFix the smart choice for your mobile phone and laptop repairs.
SmartFix has two location in Las Vegas, NV
3355 Spring Mountain Rd #9, Las Vegas, NV 89103. Phone: 702-875-4050
8221 W. Charleston Blvd #107, Las Vegas, NV 89117. Phone: 702-979-9400