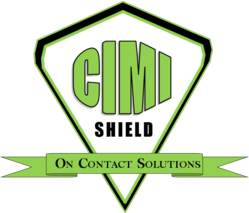 Miami, FL (PRWEB) March 19, 2013
In the travel and hospitality industry, conventional Bed Bug elimination practices include chemically exterminating the living bugs after guests or hotel staff reports them. Since mature adults represent as little as 40% of the infestation (Brown, Jeffrey K, Jeff Mc Govern and Kate Mc Govern. Pest Control Technology. December 2012. Bed Bug Supplement. After The Treatment p. 111), traditional pest control involves following up with additional treatments, both chemical and non-chemical, to destroy the population of hatched eggs. As the CDC observes (http://www.cdc.gov/nceh/ehs/Publications/Bed_Bugs_CDC-EPA_Statement.htm para 7), "… bed bug control usually requires multiple visits by a licensed pest control operator and diligence on the part of those who are experiencing the infestation."
However, treatment of an active infestation with Cimi-Shield Knock Out (also called VA88), leaves a deposit called Residulen, which lasts for at least 12 months. If appropriate measures are taken to ensure that the Residulen barrier is not broken, such as respraying a carpet that was cleaned after initial treatment, 100% of the surviving nymphs that hatch will be destroyed within hours (Brown, Jeffrey K, et al). Thus, after treatment, no further extermination procedures are necessary. In fact, On Contact Solutions, in cooperation with the manufacturer, offers a written guarantee with a certification that the treated area will be free of Bed Bugs for at least one year (http://www.oncontactsolutions/products/cimi-shield-guarantee/) for clients who participate in their elimination and prevention program.
An advantageous aspect of On Contact Solutions' guarantee program is that Cimi-Shield can be applied by the client's staff using an off-the-shelf sprayer without the need for a licensed pest control operator. Because its ingredients, both active and inert, are derived from soybean oil and are demonstrably safe for its intended use, it is EPA 25b exempt, which means it is not subject to federal pesticide requirements. In contrast to toxic chemical pesticides, to which Bed Bugs are becoming increasingly resistant (http://news.nationalgeographic.com/news/2013/13/130314-bedbug-insecticide-resistance-pest-science), Bed Bugs will not become resistant to Cimi-Shield, because Cimi-Shield kills Bed Bugs by removing their outer waxy layer, causing them to dehydrate and die.