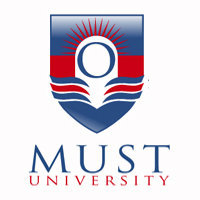 Philadelphia, Pennsylvania (PRWEB) March 14, 2013
According to a recent survey conducted by the United States Bureau of Labor Statistics, the unemployment rate, in the US, edged down to 7.7% in March 2013. This is a significant improvement in the job market as the unemployment rate quoted in the last year's report was 9.3%. In addition, the average income of all employees rose by 4%. These figures show remarkable improvement since 2008 when the world economy was hit by a severe financial recession, which seriously damaged the US economy.
Amongst other reasons, growth of online education industry is one of the major factors that contribute to a surge in the overall employment rate. It was the only industry that continued to thrive despite the global economic meltdown.
Brian Reeves, the communication director of MUST University, says, 'we continued to grow even during the worst of the times, just because we never lost sight of our goal – the goal to provide an affordable and flexible learning platform to those who want to move ahead in their careers. MUST University, being a key player in the market, has taken several initiatives that empowered the student population and gave them the opportunity to complete their education at their own terms – without compromising on the quality of education."
To further understand how the two phenomena—a sharp rise in the employment rate and the growth of online education industry—are related to each other, MUST University conducted an online survey aimed at e-learners who graduated from various online universities. More than 19,000 students, from different parts of the US, responded to the survey questionnaire, indicating 83% employment rate of MUSTians which is currently the highest in the industry. Kaplan University and Phoenix University came in at second and third place with 81% and 78% respectively.
The University is committed to providing an unparalleled career path to students and job-seekers. It offers generous discounts and scholarship programs to deserving and competent students, allowing them to earn accredited online degrees and professional certificates to indicate expertise in their specific fields.
About MUST University
MUST University is the largest online university, offering more than 1,100 self-paced and self-study degree, diploma and certificate programs from 16 specialized schools and 71 different majors. Experienced faculty, global locations, academic affiliates, corporate partners and career center all come under MUST's roof to offer peerless academic experience. MUST University surpasses both traditional and the online institutions in terms of ease & flexibility, affordability, quickness, and quality of education, with innovative and easy-to-use features like mobile classroom, 24/7 consultants, credit transfer facility, scholarship programs, etc.