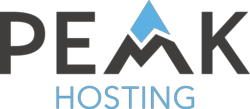 Our Peak Total Operations solution allows tech companies to outsource their operations to veteran engineers with over 15 years of industry experience
(PRWEB) March 19, 2013
HostReview, a trusted online resource for the hosting industry, makes its selections based on product offering, value, customer service and user reviews. "We'll continue to utilize our expertise to provide value to our customers," said Jeffrey Papen, founder of Peak Hosting. "Our Peak Total Operations℠ (PTO) solution allows tech companies to outsource their operations to veteran engineers with over 15 years of industry experience." Peak Hosting has been recognized by HostReview numerous times within the last six months across several hosting categories, including Cloud Computing.
The brand has been successful at removing the burden of "internet plumbing," which includes architecting, managing, and upgrading Technical Operations for IT companies. Papen believes Peak Hosting's presence on the HostReview Top 10 list is due in part to the company's customized, outsourced hosting solutions, Peak Total Operations℠ (PTO). Combined with a well-earned reputation for managed hosting services, this Operations-as-a-Service offering, has allowed Peak Hosting to emerge as a leader in the industry.
Peak Hosting offers a detailed look at its hosting solutions in its Operations-as-a-Service white paper. To learn more about Peak Hosting and its award-winning managed hosting services, contact Sheri Harrison at sharrison(at)peakhosting(dot)com.
About Peak Hosting
Founded in 2001, Peak Hosting builds the world's largest Internet properties across every technology vertical. Our front line engineers average over 15 years of industry experience and have designed, built, and scaled the largest and most well-known internet giants.
Peak Hosting's AlwaysUp Architecture℠ ensures component failure doesn't lead to service failure, enabling us to deliver an industry-exclusive 100% AlwaysUp SLA℠ without exceptions, even for maintenance windows. As part of our Operations-as-a-Service solution, Peak Total Operations (PTO) delivers the expertise in everything but the code to manage every aspect of infrastructure operations so companies can focus on what they do best.