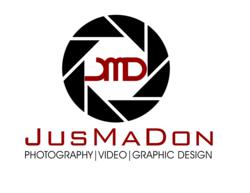 Los Angeles, CA (PRWEB) March 14, 2013
On Sunday, March 17th and Monday, March 18th, 2013, at the Los Angeles Convention Center, JusMaDon will be teaming up with The One Styling Tool to create amazing looks for the very popular SIBE beauty expo. SIBE defines beauty as "a combination of qualities, such as shape, color, or form, that please the aesthetic senses, especially the sight!" JusMaDon and The One Styling Tool are known for doing just that!
The face of the beauty industry is constantly changing, and beauty professionals must be prepared to change with it. Taking advantage of the opportunities to grow business from the vendors at the Spectrum International Beauty Expo can pave the way to success in achieving goals. The SIBE expo is committed to providing beauty care professionals with what you want and need. There will be several free classes (with the price of admission) answering the beauty industry's call for High-Quality EDUCATION and support. The expo contends, "As we honor the promise of this new era, know that SIBE will enhance you professionally and propel you to even greater heights. Our clients demand and deserve the best." JusMaDon and The One Styling Tool share in this vision and will be there to serve these educational needs.
For further info on tickets, classes, and times, visit the SIBE website at, http://www.sibe.us/
And hopefully, we'll see you there!
*******
JusMaDon is a photography and beauty company that has offices in several states, including California and Georgia. They specialize in fashion and beauty photography.