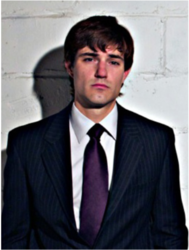 Corydon, Indiana (PRWEB) March 14, 2013
Dan Hardin & Jeff Thomas of "Small Time Napoleon" will be performing Saturday night March 16th from 9PM - 12AM at The Green Door After Dark, in Corydon.
Their sound has been described as "western swing" or "swing-grass". They combine elements of jazz, country, folk, pop, and rock. The music features honest lyrics, telling melodies, and graceful chord progressions. And, above all, they make sure that everything swings.
Dan Hardin is a singer/songwriter who plays in and around the Louisville area. His original music spans several genres including bluegrass, folk, country, and jazz. He has played with several of Louisville's finest musicians including Justin Lewis and the late Tim Krekel as well as the national act Little Silver. His solo EP "Gas Money" can be purchased online at bandcamp.com and his several guest vocal spots can be heard on various recordings across the city.
Dan's passion for music started at a very young age in a very musical family. He soon became known for his smooth voice, catchy melodies, and rich lyrics which quickly paved the way for him to be featured in several local venues and shows including WFPK's Live Lunch.
Jeff Thomas is a jazz guitarist and songwriter from the Louisville area. His playing moves through jazz, country, rock, and pop. Jeff recently received his Bachelor's degree from the University of Louisville's School of Music in Jazz Studies. His schooling allowed him to study under several of the local and national jazz greats including Craig Wagner, Ansyn Banks, and Chris Fitzgerald. Jeff has played around town for several years in various groups including Lotus Blake and Punch it Richard, of which he was a featured player on their respective albums and EP's. He currently teaches private guitar lessons at the Louisville School of Rock as well as a guitar camp at Bellarmine University.