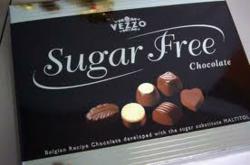 Monroe Wisconsin (PRWEB) March 15, 2013
St Patrick's Day is a time to celebrate being Irish, and for those who are not Irish it is a time to celebrate everyone who is Irish. This celebration usually includes an excess of drinking, eating food, and dancing. The dancing is a great cardio workout but the drinking and eating can be counterproductive to any weight loss goals. There are still ways to have fun and be healthy during St. Patrick's Day.
1. Make homemade snacks. An easy healthy way to indulge during St. Patrick's Day and stay healthy is to be able to control what is put into the snack. The only way to do this is to make homemade snacks. One festive snack that is healthy and green for the holiday is frozen Greek yogurt drops. The way to make these is simple take one and a half cups of Greek yogurt, one tablespoon of agave nectar, and some natural green food coloring. This mixture should be stirred together and then piped onto a cookie sheet. Once the mixture has been distributed onto the cookie sheet put it in the freezer. They will take approximately one hour to fully set up. Once they are fully set up they can be enjoyed at any time.
2. When going out drinking there are a few rules to follow that will make the night just as enjoyable but without damaging any progress that has been made on fitness goals. When going out with friends set a limit on how many drinks are going to be consumed that night. Once that drink limit has been reached switch to water.
3. Instead of beer or mixed drinks do shots. The majority of sugar comes from the mixer and not the alcohol. Beer and the sugar from the mixer will make the body store fat. This will make more work in the gym.
With these three simple rules St. Patrick's Day can still be fully enjoyed without ruining the work that has been done in the gym. It will also make the next morning more enjoyable!