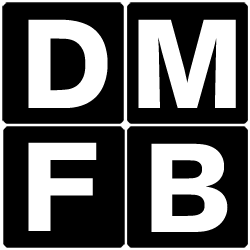 A two day event that will focus on the digital marketing concepts that will propel you forward in 2013
Raleigh, NC (PRWEB) March 14, 2013
Imaginovation (Raleigh Web Design Company) and DZone, a leading online community for the software development world have a strong relationship of writing effective tech marketing and software blogs for one another to enhance the scope of each other's expertise and skill sets to their online audiences. These two tech companies decided to join together and attend the Digital Marketing for Business Conference in Raleigh, NC to expand their opportunities for not only themselves but for each other.
Both companies felt this conference establishes an amazing opportunity for not only tech, Raleigh website design and marketing companies around the country to take advantage of, but other companies as well who are interested in growing their digital or online presence in various ways. Both companies also felt that this conference should be promoted further, so that all types of businesses have that chance to know about it and attend.
The Digital Marketing for Business Conference at the Raleigh Convention Center on April 15th and 16th encourages lots of new ways to promote companies or their clients.
Since DZone is a sponsor of this conference, they have opened up an opportunity for people reading this press release to receive a discount on the price of admission.
Enter the Discount Code at registration below:
DZone
There are a limited number of tickets.
To see more details or register to attend: http://digitalmarketingforbusiness.com/
The event has 28 sessions given by some of the most successful Internet Marketers in North America. The sessions are split into two tracks: enterprise and small business. This allows people to learn about the marketing that affects them.
In addition to learning from experts in Online Marketing, there are several networking events, which will allow people to meet and interact with these expert marketing gurus.
Imaginovation implements custom software, web design, and Internet marketing solutions to companies who need a boost towards their online presence and online capabilities. Click here --> Imaginovation - Raleigh web design company to learn more about web design and development, SEO, and custom software development.
Visit http://www.dzone.com to read and engage in their valuable content targeting software developers and architects.