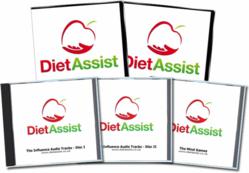 Salt causes water retention and bloating. This can give a false impression of weight gain - which from a psychological point of view can derail the efforts of someone who is on a diet
London, UK (PRWEB UK) 14 March 2013
In the research, Consensus Action on Salt and Health (CASH) discovered that the 13 saltiest main meals contained more than the maximum recommended daily intake of 6g of salt.
Out of nearly 700 popular meals served in celebrity chef and high street restaurants, over 50% would be labeled a red traffic light on a supermarket product.
UK recommendation for salt intake is 6g per day and in the USA it's 2.3g.
According to DietAssist, these levels of salt not only pose a health risk, but could also be making it harder for people to lose weight.
In their recent article, 'how to lose weight in a week', DietAssist reveal how high salt intake causes excess water to be stored by the body.
Paul Howard, from DietAssist, says "The survey from CASH is a real eye opener. High salt levels in food can not only lead to health problems like high blood pressure and stroke, but can also lead to water retention and bloating. This can give a false impression of weight gain - which from a psychological point of view can demotivate and derail the efforts of someone who is on a diet."
This advice follows the success of their recent "how to lose weight in a month" article.
The DietAssist programme is the result of over 20 years experience of helping people to lose weight effectively, and uses the latest psychological techniques to avoid the self sabotage and demotivation that dieters commonly experience.
The DietAssist programme helps dieters strengthen their motivation and resolve, and creates the optimum psychological state for success. It is designed to work alongside any weight loss programme or sensible eating plan.