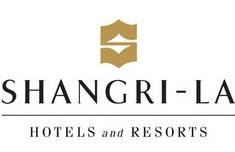 London's enthralling new "vertical city", The Shard, is to house the new Shangri-La Hotel
(PRWEB UK) 15 March 2013
Victor Tardieu of Full Circle Motivation comments: "If an upcoming conference or event needs a judicious mix of luxury and spectacle, it might be wise to make a note in the diary: London's enthralling new "vertical city", The Shard, is to have a new 202-bedroom hotel in the summer 2013".
The Shangri-La Hotel will be located on levels 34 to 52 of the stunning skyscraper – Western Europe's tallest building – and will feature conference space, fitness and recreation facilities, four dining venues including an open-all-day restaurant and lounge, The Shard 35 will offer international cuisine on level 35, and, on the skyscraper's uppermost floor, GONG will offer impressive views of the City of London and the Thames.
Professional experts in the venue finding business such as Full Circle Motivation, will not be blind to another of the prestigious Asian chain's planned features: Its three river-facing premium meeting spaces for seated signature events, with places for 120 guests. A broad array of client services and facilities will be available to event planners. In addition, a magnificent staircase has been designed to connect levels 34 and 35; with its spectacular City panorama backdrop, this feature has the potential to become a major venue for wedding photography.
For events involving overnight stays, the hotel's guest rooms will be generous, comprising average floor areas of 42 square metres. Rooms come equipped with free high-speed internet, an iPod docking station, individual coffee machines, washlet toilets and heated floors in all bathrooms and climate control designed to work with the building's integral sun-shielding system. There's also a butler service for all suites and a "Shangri-La Bed", which features patented body-contouring technology.
"Conference and events agencies are forever on the lookout for 'different' space and Shangri-La Hotel, at The Shard, has cornered the market for the medium to small sized conference for some time," claims Tardieu. Plus on level 52, guests will find an infinity pool and a gym. Venue finding in London has just taken a spectacular turn.