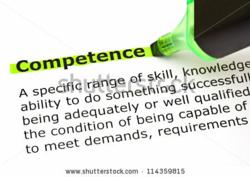 There is a real identifiable needs for finely tuned sales skills, benchmarked against standards of excellence...formal sales accreditation can provide the answer.
Wilmslow, Cheshire (PRWEB UK) 14 March 2013
Sales training and sales development experts at Pareto report a marked increase in the uptake of formal sales qualifications within the UK business marketplace, reflecting government strategy towards the development of a world-leading workforce based upon formal recognition and accountability. The movement towards accreditation outside of university boundaries is re-shaping learning and development across UK industry, but as a sector traditionally tailored towards the recruitment of those with specific personality attributes over qualifications, sales has been slow to join the trend. However, this is set to change over the course of the next few years, sales experts suggest.
"The B2B marketplace is seeing increased demand for a strategic, solutions-based approach to sales from an increasingly astute consumer," observes Pareto Director of Client Services, John Holton.
"We can no longer accept that sales people are 'born, not made': there is a real identifiable need for finely tuned sales skills, benchmarked against standards of excellence to ensure performance is measurable and credible across sales teams. Formal sales accreditation can provide the answer."
Speculation as to the real benefit and return on investment for those organisations seeking to accredit their sales people has been cause for debate amongst business leaders. However, the rewards can be extensive and far-reaching, sales training experts at Pareto suggest. Releasing their latest white paper, 'The Role of Accreditation in Sales', Pareto observe that sales accreditation is associated with the delivery of greater revenue and performance to a higher standard, alongside increased longevity and loyalty towards their organisation, promoting higher rates of retention and attraction of sales talent into those organisations.
An ISMM-recognised centre, Pareto provides a range of both internal and external qualifications to complement their extensive sales training offering, and report significant growth in this sector over the past 24 months. Research shows this is a trend set to continue.
'The Role of Accreditation in Sales' seeks to identify the potential return on investment at both an individual and business level, and the role it will come to play in the future of UK business. The paper is now available to download from the Pareto website.
About Pareto Law:
Pareto Law is the UK's biggest and most successful sales enhancement company: the authority on sales, no less, since 1995. Pareto brings companies the 20% of the sales team that makes 80% of the difference.
The Pareto Effect can be experienced in many ways and it can have a remarkable, measurable effect on your business. Pareto delivers this effect through four key elements – Sales Recruitment, Sales Training, Executive Recruitment and Sales Transformation, the assessment and accreditation service that delivers sales excellence.