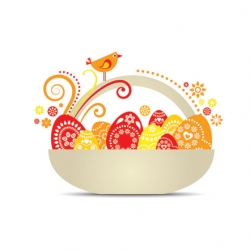 London (PRWEB UK) 16 March 2013
A gift of cocoa seedlings (£27) is the perfect Easter gift for a chocolate lover and can make a big difference for a farming family in Jinotega, one of Nicaragua's poorest areas. With the country's traditional coffee industry in crisis due to climate change, Christian Aid partner SOPPEXCCA is helping farmers to trial new crops like cocoa that can cope with increasing temperatures, to ensure farmers can still make a living from their land.
Ten chicks (£27) is a classic Easter gift and could give a family in El Beni, Bolivia, a great chance to lift themselves out of poverty. Christian Aid partner CIPCA provides egg-laying hens to families so that people can benefit from nutritious eggs and sell any surplus to provide a much-needed income.
Many of Present Aid's best-selling charity gifts make ideal presents for anyone who would like to celebrate Easter through giving. Gifts range in price, from a wormery (£7) that can help turn wasteland to productive soil in India, to a brick-built house (£1,385) for families displaced by the 2010 Haiti earthquake.
Groups can also use the Present Aid site to buy larger gifts collectively. This can be an ideal way of saying 'thank you' or showing appreciation to someone who has made a contribution to a community, such as a teacher, church leader or volunteer.
Present Aid gift recipients can be sent a choice of Easter themed cards containing the chosen gift. Cards can be sent by post (order by 25 March for Easter gift delivery), while e-card and print-at-home options are also available.
Notes to Editors:
1. Money raised by the gifts in the Present Aid catalogue is distributed to one of five project funds:
a. Agriculture and livestock
b. Emergency and disaster preparedness
c. Healthcare, including HIV
d. Training and education
e. Water and environment
2. Christian Aid works in some of the world's poorest communities in around some 50 countries at any one time. We act where there is great need, regardless of religion, helping people to live a full life, free from poverty. We provide urgent, practical and effective assistance in tackling the root causes of poverty as well as its effects.
3. Christian Aid has a vision, an end to global poverty, and we believe that vision can become a reality. We believe that the underlying causes of poverty were made by, and can be ended by, human action. Our strategy for building the power of us all to end poverty is embodied in a new report 'Partnership for Change'.
4. Christian Aid is a member of the ACT Alliance, a global coalition of 125 churches and church-related organisations that work together in humanitarian assistance, advocacy and development.
5. For more information about the work of Christian Aid visit http://www.christianaid.org.uk