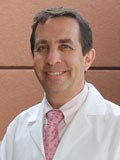 Join Shady Grove Fertility's Dr. Joseph Osheroff for a free educational fertility seminar in the Baltimore area.
Hanover, MD (PRWEB) March 16, 2013
What: Shady Grove Fertility is hosting a free patient education seminar in Hanover, MD just outside of Baltimore. Those interested in learning more treatment and financial options for men and women with infertility are encouraged to attend this event. Joseph E. Osheroff, MD from Shady Grove Fertility's Columbia, MD office will be sharing information about low-tech fertility options, in vitro fertilization (IVF) and donor egg as treatment options for infertility. In addition, a successful Shady Grove Fertility patient will relay her experiences and emotional ups and downs of being diagnosed with infertility at age 40 - treatment, pregnancy and subsequent miscarriage - to finally being able to celebrate the birth of her daughter at age 42.
All attendees will receive a complimentary consultation with a Shady Grove Fertility infertility specialist at one of our Baltimore area locations including Baltimore Harbor, Towson, Columbia, Annapolis and Bel Air, MD. One guest will receive up to $10,000 to be applied toward the cost of one treatment cycle.
Those interested in attending should click here to register.
Who: Baltimore area couples, single women and men, who have been trying to have a baby without success, are invited to a special IVF & Donor Egg Seminar hosted by Shady Grove Fertility. A reproductive endocrinologist from the largest fertility center in the United States will be speaking to the audience to discuss IVF and Donor Egg fertility treatment options as well as an unique 100% refund program for fertility treatment.
When: Saturday, March 16, 2013 from 11:00 a.m.-1:00 p.m.
Where: Hilton Garden Inn
7491 New Ridge Rd, Hanover, MD 21076
Photos available upon request.
###
About Shady Grove Fertility
With over 5,000 IVF cycles and 1,000 donor egg cycles performed annually, Shady Grove Fertility Center is the largest and one of the most progressive fertility and IVF Centers in the United States, producing pregnancy success rates that are consistently higher than the national averages. Shady Grove Fertility has offices throughout Maryland, Pennsylvania, Virginia, and Washington, DC. Twenty-eight reproductive endocrinologists, as well as PhD scientists, geneticist, and over 475 highly specialized staff care for the thousands of local, national and international patients who seek treatment through the Center each year. Shady Grove Fertility conducts clinical research in collaboration with the National Institutes of Health and is part of their subspecialty training Fellowship in Reproductive Endocrinology. In addition to participating with over 30 insurance plans, Shady Grove Fertility has innovated numerous treatment and financial programs, such as Shared Risk 100% Refund Program, Multi-Cycle Discount Option for IVF, Shared Donor Egg, International Donor Egg, and Shared Help, to make treatment more affordable for more couples. Shady Grove Fertility is a member of the Attain Fertility Network.
###