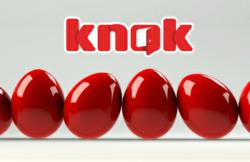 Choosing to swap homes represents a significant money saving and no hotel can give you the comfort and convenience of staying "home" away from home.
Barcelona (PRWEB) March 15, 2013
Easter is coming up and thousands of travelers are planning their holidays. With so many activities to do, one could travel to Paris to taste the delicious crepes or maybe even check out the traditional Easter Parade in New York? Easter vacation is an ideal moment to experiment a great city and travel the world.
Taking a big holiday may not be an immediate plan for several travelers because of the high expenses, but not to worry, Knok offers the solution of home exchange for those who want to take their whole family on a trip. For example, four nights of accommodation for a couple with two kids in a good hotel in central Manhattan or in the Champs Elysées, in Paris, can top $ 5,000 during Easter; not having to pay for accommodation and choosing to swap homes represents a significant saving. Besides that, not even the best hotels can offer the same comfort and convenience of staying "home" away from home.
Knok has recently launched an algorithm that makes it easier for members to find their ideal home exchange match. This algorithm makes the hunt for homes much easier for members, who instead of dedicating time to search for homes can sit back and wait for homes to be suggested to them by Knok's system. Knok's community has homes in 159 countries making it easier for members to choose any destination they wish to travel to and plan their Easter vacation.
One of the greatest advantages of home exchange with Knok is that a one-year subscription costs less than a single night in a hotel as well as being able to test the website with a 30-day free trial. This Easter vacation discover Knok and travel the world and stay for free, with people you can trust.