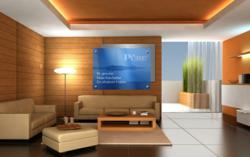 Asthma should be managed on a routine basis!
Buffalo, NY (PRWEB) March 21, 2013
The public must understand how crucial asthma management is, a condition characterized by coughing, chest tightening, wheezing and overall difficulty of breathing. A Pure Solutions specialist advised that people who are prone to asthma should be pro-active in achieving a better quality of life by regularly seeking new information about their condition and learning about the most effective treatments, whether medication or alternative remedies. "Allergies must be managed on a routine basis. Also work with families and co-workers to focus on prevention and ensure allergy-free environments," says Jeff Brault, Director of Operations at PURE NA.
If remained untreated, the asthma can result in irregular sleep patterns, cause recurrent infections and worst of all, lead to non-functioning lungs and bloodstreams which decreases oxygen supply in the system. Asthma and allergy specialists reveal that a patient's lack of knowledge on how to treat his/her condition if symptoms should arise can lead to serious problems. If not treated properly and immediately, it could potentially be life threatening.
So, if you are new to this whole allergy business or know someone who is, here are some tips to help you manage the allergy season:
1. Use hypoallergenic pillow and mattress encasements and replace them on a regular basis.
2. Take a shower and wash your hair after a day outdoors.
3. Clean your house twice a week to get rid of dust, mites and other allergens.
4. Bathe your pets on a regular basis
5. Install air purifiers and regularly change the filters for Fresh Air
6. Keep your indoor environment cool and dry
7. Keep your windows closed
8. Replace your air conditioning filters regularly
9. Be updated with pollen counts and pollen forecasts
Today, there are different drug therapies available to aid patients in asthma management, such as long and short acting inhalers for fast relief during periods of difficulty breathing. Sometimes, doctors prescribe a maintenance inhaler to prevent inflammation of airways. A broncho-dilator is recommended for sudden attacks that may be caused by stress, anxiety, or exercise with insufficient air quality.
Despite the availability of modern pharmaceutical medication, specialists still advocate prevention to asthma patients and their families. Measures include being free of cigarette smoke, frequent cleaning of the living and working environments to rid of dust, mites and other allergens, using air purifiers, such as those provided by PURE to ensure continuous supply of fresh air while using hypoallergenic products as much as possible.
About PURE
PURE is a company who is committed to providing solutions that allow individuals to live a clean, quality lifestyle, at home or on the go. Aside from focusing on allergy-friendly options for the home as well as their seven-step purification process in PURE Rooms, PURE is also working to BRING its technology to schools, offices and retail outlets worldwide. Aside from air purifiers, PURE products include pillow and mattress encasements, anti-allergen spray and tea tree oil. For more details, visit http://www.pureroom.com.