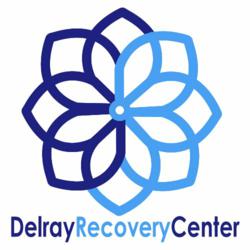 All of the goals of existential therapy dovetail neatly into an addiction treatment program
Delray Beach, FL (PRWEB) March 19, 2013
Therapy is an important element in many successful recovery programs, and Delray Recovery Center is broadening the types of therapies available by now offering a new existential therapy program for addiction treatment. Existential therapy goes beyond a focus on everyday problems to focus instead on the human existence. It wants people to discover their individual potential as well as the limitations that come from simply being human. It also encourages people to become wholly aware of who they are and how they have power to create a life they desire or destroy the lives they have.
"Taking responsibility for one's own actions is a major component of existential therapy," said Delray Recovery Center Chief Operations Officer Doug Petri. "It is also something that comes up again and again for those suffering from addiction. People sometimes want to shift the blame on someone or something that made them act the way they did, which is not always the case."
The existential approach can include a number of goals, with five of those goals most important in a program geared toward treating addiction. These goals include taking responsibility for decisions, addressing anxieties by examining their root causes, finding personal meaning and truth, and increasing the capacity to live authentically and with self-awareness. The final overall goal of existential therapy is a goal often shared by other therapy and recovery programs. It is the goal of living fully in the moment, which allows a person to live life to its fullest extent.
While the therapy method may be new to Delray Recovery Center, the Substance Abuse and Mental Health Services Administration (SAMSA) recognized its merit for addiction treatment as far back as 1999. SAMSA devoted a lengthy discussion to the effectiveness of the treatment in its book "Brief Interventions and Brief Therapies for Substance Abuse."
"All of the goals of existential therapy dovetail neatly into an addiction treatment program," Petri said. "One of the most important remains the ability to live in the moment, which helps people stop dwelling on past wrongs or future worries and enjoy what's in front of them today."
Located in Delray Beach, Florida, Delray Recovery Center offers individualized treatment programs for alcohol and drug addiction, eating disorders and co-occurring mental health issues. The center has long been providing a soothing environment while its certified staff designs programs that are comfortable, safe and unique to the individual, elements that can ultimately lead to success and a sustained life of recovery.