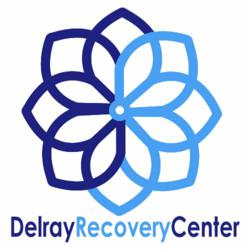 Our goal at Delray Recovery Center is to offer a life of recovery to as many people as possible.
Delray Beach, FL (PRWEB) March 18, 2013
Delray Recovery Center can now help people who suffer from both a mental health disorder and addiction thanks to the introduction of its new dual-diagnosis treatment program. The term dual-diagnosis refers to people afflicted with a mental health illness and a substance dependency, and a proper diagnosis of the former is of utmost importance for any type of recovery program to work.
Delray Recovery Center has an experienced and compassionate staff of professional addiction specialists and psychologists that can provide assessments and work together to develop and implement an individualized treatment plan tailored to meet the person's specific needs.
"Many recovery centers offer treatment plans that focus on addiction recovery, but not every center can also address a person's mental health issues that may be part of the problem," said Delray Recovery Center Chief Operations Officer Doug Petri. "At Delray Recovery Center, we can now do both with our dual-diagnosis treatment plan."
While it is often unclear if a mental health issue leads to substance abuse or the substance abuse leads to mental health issue, the plan of action Delray Recovery Center offers for co-occurring disorders is very clear. The first step is a proper diagnosis of the mental health disorder, whether it be anxiety, depression, bipolar disorder, schizophrenia, hysteria or obsessive or psychotic disorders.
The next step is developing a program that addresses the addiction as well as the mental health disorder. Because every person is unique, each plan can contain a combination of different therapies and treatment methods that work best with the individual's personality and specific issues.
The mental health network of Psych Central applauds dual-diagnosis treatments and additionally notes people who have suffered from co-occurring disorders in the past have not always been privy to proper treatment. Psych Central reports that such individuals have undergone treatment where their mental health issues were not recognized or their symptoms were recognized yet labeled as behaviors brought on by their substance abuse. A third option was discharging people from addiction recovery facilities and referring them for mental health treatment.
"Our goal at Delray Recovery Center is to offer a life of recovery to as many people as possible," Petri said. "Our dual-diagnosis treatment for addiction gives us one more avenue with which to achieve our aim."
Located in Delray Beach, Florida, Delray Recovery Center offers individualized treatment programs for alcohol and drug addiction, eating disorders and now co-occurring mental health issues. The center has long been providing a soothing environment while its certified staff designs programs that are comfortable, safe and unique to the individual, elements that can ultimately lead to success and a sustained life of recovery.