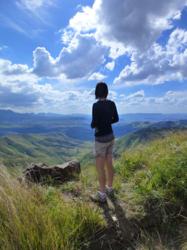 Self-confidence is not just about being outspoken, or being the life and soul of the party...
Surrey, UK (PRWEB UK) 20 March 2013
A recent survey by Life Coach Directory found that a massive 98% of people would make changes to their lives if they could, the most notable being their finances.
Respondents were asked what aspects of their lives they would most like to change.
Here's a rundown of the results:
1. Finances - 1/4 would make changes to their finances.
2. Career - 20% would make changes to their work life.
3. Skills/personality traits - 16% would change their skills/personality traits.
4. Love life - Over 14% would make changes to their love lives.
5. Looks - 11% would change their physical appearance.
6. Family life - Just over one tenth would make changes to their living arrangements.
For one in four respondents happiness meant being able to afford a large house, luxury holidays, the latest technology and regular shopping trips.
Just over 1% of respondents said they'd have to be 'unfathomably rich' to be happy. This was described as being able to afford expensive restaurants, multiple properties, super-cars and unlimited travel. A very content 2.7% said they'd be happy with no money at all.
A massive 85% of respondents said their finances often or always stressed them out.
London-based Life Coach Natalie Dee** believes money can only buy very short-term happiness. She says: "When we have more financial freedom, it can give us more choice. On the other hand, more choice doesn't necessarily - and doesn't automatically - make us happy."
What many fail to realise is that it may not be the material objects they need but the feelings they associate with those objects. They might dream of lounging on a Caribbean beach, driving a nice car and wearing designer clothes but what is the worth of those things without the respect, comfort and attractiveness that supposedly come with having them? People tend to think money will banish their insecurities but what they fail to realise is that even if they had enough money to buy these things, the feelings of self-doubt and inadequacy might remain.
A quarter of respondents said they wished they had more self-confidence and overall this was rated as the third most important quality for finding happiness out of a list of 12 - just after compassion and optimism.
Self-confidence is not just about being outspoken, or being the life and soul of the party. Even very reserved people can have self-confidence. People who trust their own judgements and feel comfortable in their own skin do so because they have high levels of self-confidence. These qualities do not come naturally to everyone, especially in a society bombarded by media pressures to look and live a certain way. In fact, over 40% of Life Coach Directory respondents said they wished they were slimmer, while around 11% wished they were more attractive and one tenth wanted to be taller.
Samuel Johnson once wrote: "He who has so little knowledge of human nature as to seek happiness by changing anything but his own disposition will waste his life in fruitless efforts." Perhaps people should stop to ask themselves - 'is it really wealth and beauty that I want? Or is it to be free from insecurity, self-doubt and low self-esteem?'
Natalie says happiness is about: "Having a goal, a purpose, a raison d'être." Goal setting is an important part of building self-confidence and life coaches use goal setting as a technique in personal development coaching.
Goal setting helps clients value the small things in life. By setting reasonable goals, they learn to recognise progress and deal with defeat on a daily basis. They learn to wake up in the morning with a purpose, even if that purpose is to buy some milk. The client's self-confidence grows with every fulfilled goal. Confident people don't need expensive holidays, cars and designer clothes to feel happy because their happiness comes from within.
Here is a selection of what happiness means to some Life Coach Directory visitors:

"Sitting in the sunshine."
"Happiness is being with those you love."
"Appreciating the little things, taking pleasure in everyday, feeling confident, creatively challenged and loved."
About Life Coach Directory
Whilst other directories may supply contact details, Life Coach Directory goes further by providing clear details of the help offered by each life coach.
Life Coach Directory lists full profiles of each coach, their specialisms, fees, background information and qualification details. There is also a wealth of information about life coaching on the website so visitors can find the information they need before choosing a professional.
References
*Life Coach survey taken by 74 visitors in February 2013.
**Natalie Dee is a Life Coach Directory member - you can find contact details by searching for her profile on our site.