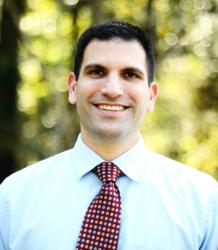 I am honored and humbled to be nominated for the Golden ACE Award.
Tallahassee, FL (PRWEB) March 15, 2013
Less than three years after being recruited to lead PATLive into its next generation of products and services, President & CEO Victor D'Aurio has been nominated as one of the Top 20 Young Professionals in the Tallahassee area.
D'Aurio is a candidate for the 2013 Golden ACE Award, presented annually by the Tallahassee Network of Young Professionals (NYP) in recognition of emerging, industry leaders who also maintain a commitment to engaging and supporting the Tallahassee community.
This award seeks to highlight talented people that enrich Tallahassee, both in their business and personal lives. Nominated in the entrepreneurship category, D'Aurio has instituted a series of innovative changes at PATLive. His improvements include an upgrade to foundational technologies for the company that allow for more reliable and sophisticated service options, the development of a next era Contact Center solution, and also a revival of PATCares, PATLive's charitable organization, which had struggled through the nation's recession. D'Aurio brought new energy to the efforts of PATCares to ensure the community still felt the company's support. He has also made substantial efforts to tap into the network of talent available in Tallahassee's colleges, fostering the young professionals and leaders of the next generation.
"We are so glad Victor has been nominated this year, his leadership fuels our innovations and keeps us passionate about our business," Accounting Manager, Sandy Hosey says. "He took charge of our company at a tumultuous time for us and the nation at large. His commitment to enhancing our existing platform, while also leading us into new markets has enabled us to flourish when other businesses have floundered in the same economy."
D'Aurio adds, "I am honored and humbled to be nominated for the Golden ACE Award. I've been with PATLive for 13 years and have always recognized this as a company where passion and hard work are highly valued. I'm inspired by the teams we have in place now and I feel motivated and encouraged every day I see us working on exciting new projects. PATLive's vision is to help businesses grow by strengthening the connection and communication they have with their customers."
Local community leaders serve as judges to determine which nominees best exhibit authentic community environment (ACE). Golden ACE Award winners will be announced on Saturday, March 23rd at 8pm.
# # #
About PATLive
PATLive, headquartered in Tallahassee, FL, is a provider of hosted phone numbers, voicemail, auto-attendants, Internet fax accounts, and live telephone answering services. PATLive's services are easily configured to meet the needs of any business. Automated systems deliver the latest technology in call routing, tracking, and reporting while live receptionist services answer 90% of calls within 20 seconds. PATLive's customer care representatives are available 24-hours a day. More information is available at http://www.patlive.com.
Editors Note: The correct usage of the PATLive name combines upper and lower case as shown.
PATLive is a registered trademark of ATG Technologies, Inc. Any other trademarks mentioned are the property of their respective owners.