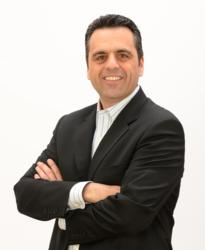 Charlotte, NC (PRWEB) March 14, 2013
When James Pagano moved to Charlotte in 2009, he left behind the small marketing and publishing business he'd started in New Jersey to join the corporate world. Now, as he launches The Growth Coach in his new home city, Pagano will be harnessing his business ownership and corporate management experience to help other business owners find success.
"I have always enjoyed coaching, mentoring and helping in the professional development of my colleagues," Pagano said. "I'm determined to bring my unique perspective, and combined professional experiences of corporate management and small business ownership, to my new Growth Coach clients in Charlotte."
Pagano previously worked as the Director of Marketing with Premier and, more recently, as the Marketing Manager with BSN Medical before his entrepreneur spirit took over once again. That's when he found The Growth Coach, a business and sales coaching franchise system that helps business owners, franchise owners, self-employed professionals, executives, sales teams, and managers of any industry or discipline to meet professional and personal goals through The Growth Coach Strategic Mindset Process.
"The Growth Coach process spoke directly to me, as it allowed me the opportunity to combine my interest in business ownership with my passion for helping others find greater success," he said.
Steve Figman, Healthcare and Life Science Strategist, Hewlett Packard, a long-time professional friend of Pagano's, is excited to see Pagano devote his career to sales and business coaching and is confident that his array of experience will serve Pagano's clients well.
"I worked with James as both a client and then, later, as his manager when we worked for a local health care company. In both situations, I experienced firsthand James' innate ability and passion to implement profitable strategies, lead a team and drive results," he said. "James brings a unique perspective to this new role - one that combines his successes as both a business owner and a corporate manager."
Matt Conway – Director of Marketing, Product Management and Communications for a Charlotte-based medical device company –knows firsthand that Pagano's skill set will serve clients well.
"I have had the pleasure of working with and for James starting 15 years ago and can say unequivocally that his passion, vision, flexibility, adaptability and business experience will serve as an asset to any company, no matter the size, as they look to take the next step or refine current people, processes or technology," he said. "His uncanny eye for building out a company's infrastructure to support current and future needs would be valuable time spend for any executive."
Pagano's new business will serve Charlotte (including South Park and Ballantyne) as well as Matthews, Weddington, Waxhaw and Pineville.
"When we moved to Charlotte, it didn't take long for me and my wife Trish to realize that Charlotte is our ideal home. The people, climate and lifestyle all felt right to us from the beginning. I'm excited and blessed to be allowed the opportunity to pursue my passion in a city we love and call home."
For more information about The Growth Coach of Charlotte, please contact James Pagano at (704)996-3935 or at j(dot)pagano(at)thegrowthcoach(dot)com.
About The Growth Coach
Founded in 2002 in Cincinnati, Ohio, The Growth Coach is the only pure business and sales coaching franchise system with the single purpose of helping drive success and balance the lives of business owners and their management and sales teams. Their goal is to help clients gain greater focus so they can work less, earn more and enjoy more fulfilling lives. Clients include business owners, franchise owners, self-employed professionals, executives, sales teams, and management teams across a wide spectrum of businesses and industries. Growth Coach specializes in group workshop coaching and provides a money-back guarantee on their services. They also provide individual coaching, in-person and via phone/web.
The Growth Coach defines business and sales coaching as the art and science of guiding clients to reach their objectives and overcome obstacles and limitations that keep them from reaching optimal success in business, and in life. The Growth Coach is active in over 140 markets across North America and has expanded into international markets. In addition to unit franchise operators, they are also seeking Area Developers for parts of the U.S. and Master Franchises for international markets.
For more information about The Growth Coach or the process of opening your own #1 business coaching franchise, visit http://www.TheGrowthCoach.com.