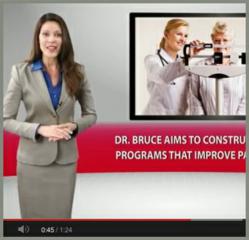 Personal branding of entrepreneurs is a highly effective tool that brings their business to the forefront of a receptive audience
Washington, DC (PRWEB) March 15, 2013
Personal branding is essential for those professional individuals who wish to get the best of their careers. Understanding the power of personal branding for both the individuals and the business they represent, Indiana State Business Network presents members with more personal branding tools designed to reinforce their brands, personally and business-wise.
In today's era of digital marketing, personal branding and marketing business products are equally important. As mentioned on http://www.instatebusinessnetwork.org, personal branding of entrepreneurs is a highly effective tool that brings their business to the forefront of a receptive audience. This results in increased online presence, positive feedback to search engines, and ultimately a higher sales volume.
Careers require personal branding in the same way that businesses require marketing. Members of Indiana State Business Network have at their disposal several personal branding tools designed to smoothen and accelerate their advancement on the career ladder, help them change direction effortlessly and fluently, and fortify their brands. Here are some details about the personal branding tools proposed by Indiana State Business Network for members:
Personalized Action Website:
Online presence is very important in the world of personal brands. The way a website gets to be indexed by search engines is essential in gaining that positive online exposure. Therefore, Indiana State Business Network builds a personalized action website for members highlighting their organizations, services, and products. With a third party endorsement from a premier business development authority such as IN-SBN, the personalized action websites are projected at the top of search engine results, which automatically leads to improved sales.
Video Release:
Indiana State Business Network uses professional actors to create a high quality video release about each member's business, skills, and accomplishments. The video release is promoted through numerous media channels and also featured on members' websites. Out of the different personal branding tools, the video release is recognized for its effectiveness and positive effect on search engines.
Social Media Setup:
Indiana State Business Network is fully aware of the power that social media boasts in today's world of digital marketing. as a result, IN-SBN sets up and manages multiple personalized pages with major social media outlets for their members to gain even more exposure, drive traffic to their business and personal websites, and raise brand awareness.
For more information about Indiana State Business Network, please visit http://www.instatebusinessnetwork.org.
About Indiana State Business Network:
Indiana State Business Network (IN-SBN) is a career and business development program established to promote job growth, commerce and networking. It is equipped with the tools, expertise and connectivity to help businesses expand their influence while forging strategic alliances necessary to attain higher levels of achievement. With its integrated infrastructure, IN-SBN holds a powerful online platform for building fundamental connections on a local, state and national scale.