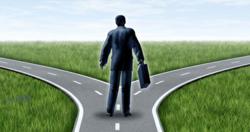 IN-SBN fosters a comprehensive career resource center endowed with the necessary tools to help members succeed in their line of work.
Washington, DC. (PRWEB) March 15, 2013
The importance and value of having a good employment situation in today's highly competitive and pressurizing labor market is incontestable. Professional individuals recognize that the concept of "having a secure job" is almost extinct, irrespective of the field. In accordance with the current social and economic context, Indiana State Business Network has launched an upgraded career resource center with the purpose of supporting members in their challenging professional journey.
Flourishing industries have crumbled, while novel industries continue to emerge. Large companies have turned small and many small businesses have simply vanished. Within this capricious economic context, many professional individuals were forced to adapt to a volatile labor market with new rules, requirements, and expectations. Furthermore, many had to change careers, continue or enrich their education, or even seek other employment opportunities, many times in another area or industry.
Understanding not only the importance of having a job, but also the importance of professional guidance and support in obtaining the best career results, Indiana State Business Network fosters a comprehensive career resource center endowed with the necessary tools to help members succeed in their line of work. Here is some detailed information about the programs included in IN-SBN's career resource center:
Work Smart Program:
According to http://www.instatebusinessnetwork.org, staying current with the latest developments in the industry, community, or profession is essential for individuals to take the right steps in their careers. The Work Smart Program is a valuable and trusted source of hands-on information related to economic trends, industry changes, and more. These updates will keep members in front of the market and competition, allowing them to make informed decisions about their future.
Exploring Career Options:
Indiana State Business Network is well aware that members should be able to identify and analyze their best employment options at all times in order to advance in their careers. Therefore, IN-SBN puts at the disposal of their members an online job board with a plethora of permanent and temporary positions in numerous fields across the United States. This program allows members to understand the diversity of their options in an objective and fully informed manner.
Mentorship Program:
Less experienced members struggling with the challenges of building a successful career may enter in the Mentorship Program in order to benefit from the expert guidance and advice of authority members who have taken the same career path. Indiana State Business Network brings mentors and mentees together in a program that fosters new generations of professional individuals through seasoned knowledge and expert guidance.
Scholarship Opportunities:
Indiana State Business Network is fully aware of the role that education plays in the construction of a sturdy career. Therefore, the most deserving two members seeking higher levels of educational achievement are awarded scholarships in the form of financial endowment to support them in their endeavors. Scholarships help members reach their full potential and embrace their full spectrum of talents as individuals and professionals.
For more information related to the new career resource center of Indiana State Business Network, please visit http://www.instatebusinessnetwork.org.
About Indiana State Business Network:
Indiana State Business Network (IN-SBN) is a career and business development program established to promote job growth, commerce and networking. It is equipped with the tools, expertise and connectivity to help businesses expand their influence while forging strategic alliances necessary to attain higher levels of achievement. With its integrated infrastructure, IN-SBN holds a powerful online platform for building fundamental connections on a local, state and national scale.