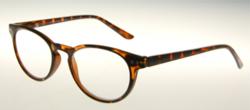 I am going to tell all my friends that use reading glasses.
Middlebury, CT (PRWEB) March 16, 2013
Wholesale prices begin at $15.00 per dozen with most styles at $24.00 to $36.00 per dozen. Quality is similar to that found at national retailers such as Wal-mart, CVS and Walgreens with retail prices as high as $24.00 per pair.
Most reading glass users have multiple pairs. Over 70% of the reading glass sales at Glasses Galore, a retail outlet at the Sun Designe facilities, are multiple pairs. A common strategy is to have a pair next to the bed, at the office, in the kitchen or in the TV room, any place where reading material is confronted. After years of selling reading glasses at Glasses Galore, owners John and Pamela Hutchinson with their daughter, optician Sarah Didsbury, decided to redesign and rename the website: http://www.readingglassesatwholesale.com. The new site offers a large selection of reading glasses at wholesale prices to the public.
"I believe there are tens of thousands of individuals who, given the opportunity, would purchase a dozen of their favorite style and put them in a draw to have available as needed, claims owner John Hutchinson. Just consider the convenience and savings. Having a pair available when needed and not having to travel to a retailer and paying full retail."
Sun Designe Ltd is an import and distribution company. Sun Designe has direct factory production in China and has been supplying retailers and distributors for over 30 years. Sun Designe Ltd began as a sunglass company and gradually the business became dominated by reading glasses. Today, reading glasses represent over 70% of total sales.
"The internet is changing everything. We are excited and feel fortunate we sell a product that is well suited for the internet business model," adds Hutchinson. A recent call from a savvy internet customer asked if the price was for a dozen or a single pair. "The price is for a dozen", replied Hutchinson. "Is that what retailers have been paying all these years," he asked? "Yes, there are no more secrets because of the internet." His reply, "I am going to tell all my friends that use reading glasses."