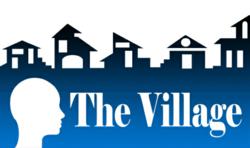 This is a great way to bring together a diverse group of people who are all concerned about taking care of people who have experinced hardships because of a TBI
West Bloomfield, MI (PRWEB) March 18, 2013
A "Lunch & Learn" event will take place at Life Skills Village in West Bloomfield, MI on Tuesday, April 16, 2013. Sign-in will begin at 11:30am, and the presentation will run from 12:00pm to 1:00pm. Dr. Richard Klein of the Michigan Head & Neck Institute will discuss traumatic brain injuries and how they can relate to sleep apnea and TMJ problems.
Following the presentation, Case Managers are welcome to stay and take a brief tour of the facility to witness how Life Skills Village operates, and what unique benefits they offer to patients who have suffered a traumatic brain injury (TBI).
"This is a great way to bring together a diverse group of people who are all concerned about the awareness of those conditions and taking care of people who have experienced hardships because of a TBI," says Lauren Taylor of Michigan Head & Neck Institute.
This is a free event open to all Case Managers, but space is limited. If you are a Case Manager and would like to register for this event, please click the following link: http://events.constantcontact.com/register/event?llr=7lkx88gab&oeidk=a07e75znujc8641b49f
Appetizers and light refreshments will be served.