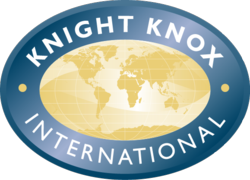 We are absolutely delighted with the positive feedback we have received from our investors.
(PRWEB UK) 15 March 2013
Launched hot on the heels of its Student Accommodation Investment Guide, this latest video is set to prove even more popular than the first, as the buy-to-let market begins to once again become the vehicle of choice for savvy investors.
Once perceived as one of the most traditional forms of investment, buy-to-let properties are enjoying a resurgence, as construction in regional towns and cities starts to pick up pace, following almost seven years of stagnation.
The return of the buy-to-let mortgage, coupled with assured yields and high tenant demand, has stimulated a wave of investment from people seeking a way to prop up their ailing pensions or extend their already prolific portfolios.
Highly experienced at selling investment properties in both the UK and overseas, the company is constantly looking for ways to expand its reach and deliver innovative marketing solutions for its products.
"We are absolutely delighted with the positive feedback we have received from our investors following this latest launch," comments Martin Copeland, Knight Knox International's Sales Director.
"The idea to create a series of video guides was something that we were particularly keen to see implemented in 2013. It is extremely satisfying to see those plans come to fruition and we are excited about creating the next two guides, both of which will focus on particular countries and are currently in production," explains Copeland.
Knight Knox International
Market leaders at selling investment and lifestyle property in both the UK and overseas, Knight Knox International are specialists at selling prime buy-to-let properties to the private investor market
Currently over 70% sold out, the latest residential project to be delivered by the company is X1 Salford Quays, a four-storey development within a 10-minute commute of Manchester City Centre.
Comprised of 60 one and two-bed apartments, this new-build project is already under construction and on course for a completion date of January 2014.
For further information on the full range of properties available through Knight Knox International call +44 (0)161 772 1370.