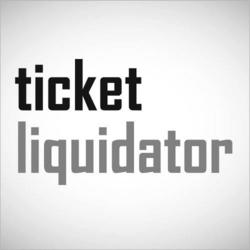 South Windsor, CT (PRWEB) March 18, 2013
Due to overwhelming demand, Jay Z and Justin Timberlake tickets for a second show at Yankee Stadium have been announced as part of their Legends of Summer tour. Jay Z and Justin Timberlake Yankee Stadium tour dates will take place on July 19 and 20 and tickets for the second show go on sale Monday, March 18 at 10 a.m. EST. Jay Z last performed at the new Yankee Stadium during its inaugural concerts as part of the Home & Home Tour, co-headlining with Eminem in 2010. Prior to that, Jay Z performed his hit song "Empire State of Mind" with Alicia Keys at Yankee Stadium before Game 2 of the 2009 World Series. Other big name artists who have performed at Yankee Stadium include Paul McCartney, Metallica, Slayer, Megadeth, Anthrax, Roger Waters and Madonna. Fans can search for Jay Z and Justin Timberlake tour dates on TicketLiquidator.com.
All trademarks remain property of their respective owners. TicketLiquidator.com does not claim any right or ownership to any of the names contained in this release. These names are strictly used for descriptive purposes and do not imply an endorsement or partnership.
Ticket Liquidator is an online marketplace for tickets to live entertainment events. Since 2003, Ticket Liquidator has provided a selection of event seating inventory which now exceeds $1 Billion. With 7-day Customer Service, PCI and SSL security certifications and a Worry-Free 125% Guarantee and Safety Net Program, Ticket Liquidator ensures that all purchases are made with confidence. Ticket Liquidator is in no way associated with any of the artists or venues listed.