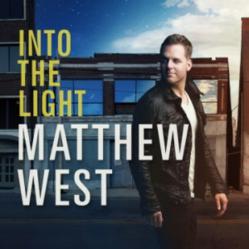 (PRWEB) March 14, 2013
JCTV, Trinity Broadcasting Network's exclusive channel for teens and young adults, announced the March 29th premier of Matthew West Into the Light, an inspiring music special featuring one of contemporary Christian music's most exciting and popular singers and songwriters, Matthew West. The hour-long special will feature music from Matthew's newest album Into the Light, along with powerful first-hand testimonies from some of the men and women whose stories of God's mercy and redemption inspired the music.
Matthew West is a multiple Dove Award-nominated singer-songwriter whose songs have been recorded by such artists as Mandisa, Billy Ray Cyrus, Vince Gill, Rascal Flatts, Casting Crowns, Point of Grace, and many others.
"Over the past few years I've read thousands of true stories from inspiring people who've made the choice to step out of the darkness and into the light," said Mr. West. With Into the Light, his fifth album, Matthew weaves a handful of those compelling stories into songs that will both encourage and challenge listeners in their own faith journeys.
"Hello, My Name Is," one of the tracks from the album, is based on the testimony from a young man named Jordan, who in the program relates how he was raised in a Christian home and had a promising college athletic career until his life was sidetracked by drug abuse. Jordan explains that he had sunk so low that he had resigned himself to living the rest of his life as a drug addict, until his parents forced him into a Teen Challenge drug treatment and discipleship program, where his life was transformed.
Jordan's story, like those of the other men and women featured on the album and in the program, is one of redemption and a new beginning, explained Matthew. "Jordan wound up going back to the college that had kicked him out, and getting his master's degree," he said. "Now he's a teacher and a coach at the high school he graduated from … and he has plans to become a preacher just like his dad."
Mark McCallie, JCTV's program director, said that every story and song on the live program has a deep emotional quality that will move viewers and have them asking for a rebroadcast of the show. "The energy of the live concert, coupled with the power of first-hand hand testimonies of God's power and grace," he said, "ensures that this will be one of JCTV's most memorable and inspirational specials this year."
Mathew West Into the Light premiers on JCTV March 29th at 7 p.m. Pacific Time (9 p.m. Central, 10 p.m. Eastern).
For more information on TBN's JCTV youth network, visit http://www.jctv.org.