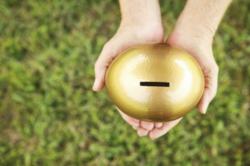 Malta has really taken off, with almost 300 providers immediately flocking there from Guernsey last year
London, UK (PRWEB UK) 15 March 2013
According to Iexpats, financials service providers have been moving to Malta in such large numbers that the island's financial sector has doubled over the past five years.
This is in part shown by the increase to 8.5% from 4.5% of the proportion of GDP on the island coming from financial services.
Since Guernsey being de-listed as a QROPS jurisdiction last year, the growth of Malta's financial sector has been in part due to QROPS providers re-locating there.
Pryce Warner International Group have also experienced a large number of enquiries from Expats looking to transfer UK based schemes to the more flexible Malta based ones.
Malta also currently has more HMRC approved QROPS schemes based their than any other QROPS jurisdiction. Pryce Warner International Group have also produced a QROPS guide with more information.
Malta is set to become an even more popular destination for British expats to set up financial services, due the island having English as its national language and its historic ties with the UK.
David Retikin, Director of Operations at Pryce Warner International Group, commented: "In recent years Malta has gone from strength to strength as a jurisdiction for financial services. It is within the EU, and therefore subject to strong regulations, but also offers many benefits that larger EU countries cannot. Particularly since Guernsey's demise as a QROPS jurisdiction, Malta has really taken off, with almost 300 providers immediately flocking there from Guernsey last year. In addition to this, Malta has a commendably strong attitude towards self-regulation, so hopefully the strength of the jurisdiction will continue to grow over the years to come."