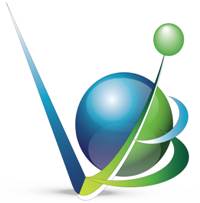 The Mouse & Rat Microsurgical Techniques Workshop arose from long standing collaborations between the Veterinary Bioscience Institute (VBI), Taconic Inc. and Preclinical Translational Services at the Wake Forest Baptist Medical Center
Winston Salem, NC (PRWEB) March 14, 2013
The Veterinary Bioscience Institute is proud to announce their Mouse and Rat Microsurgical Techniques Workshop at Wake Forest University
http://www.VBIworkshops.com
The advent of modern molecular techniques has resulted in a tremendous explosion of new information concerning the cellular and molecular nature of disease processes. With this surge of information, training in biological sciences has naturally shifted towards these areas. The challenge now facing biomedical scientists and technicians is to translate this raw information into valuable insights into the interactions between genetic, environmental, physiologic and disease processes in organ systems or whole animals. Currently, few scientists have training in instrumentation methods, which will permit examination of these complex systems.
"The Mouse & Rat Microsurgical Techniques Workshop arose from long standing collaborations between the Veterinary Bioscience Institute (VBI), Taconic Inc. and Preclinical Translational Services at the Wake Forest Baptist Medical Center," states Dr. Szczepan Baran, President of VBI.
The goal of this course is to introduce scientists to a number of techniques that will enable them to examine complex physiological responses. The course will focus on the surgical skills, refinements, techniques and "tricks" utilized in mice and rats.
The ability to objectively assess the technical competency of personnel utilizing animals in the laboratory animal science (LAS) field has always been challenging. Many LAS programs currently employ subjective and unreliable testing methods that are highly dependent on the personal opinion of the trainer, whether it is through direct observation and/or review of surgery logbooks. Often the same person is charged with both instructing and testing students. This creates an obvious gap and inherent conflict of interest, as the institutional review of the efficacy of courses and instructors may rely upon the percentage of trainees receiving passing scores. Veterinary Bioscience Institute incorporates novel objective methods of surgical skill assessment, which have been validated within the human surgical field. These validated and objective assessment tools are integrated into this training program. These validated and objective assessment tools are integrated into this surgical training program to ensure that high surgical standards are met. Participants are provided an assessment of their core competencies with areas identified for room for improvement. While gaining surgical proficiency and knowledge is a lifelong pursuit, at the end of this course participants will be able to implement these improved techniques to better ensure the integrity of animal welfare and data collection in their research program.
This course is designed for research investigators and technicians who would like to develop their surgical skills in performing both common and complex surgical procedures. VBI supports participants better implement the 3R's within their research program by replacing the need for large numbers of large animal species with new rodent models, reducing the number of rodents required by decreasing morbidity and mortality, and refining surgical, anesthetic and analgesic techniques to promote rapid return to function.
This workshop has multiple tracks, where participants select one track to focus on their primary surgical approach of interest. By the end of the course, all participants will have learned the following:
Track 1) Vascular catheterization and hemodynamics of Mice and Rats - Agenda (coming soon)

Choose the right catheter for their study design
Isolate and catheterize small arteries and veins
Place flow probes on small blood vessels.
Practice arterial blood flow and pressuure measurements and collection
Describe integrative approaches to complex hemodynamic monitoring
Track 2) Vascular surgery in Rats - Agenda (coming soon)

Basic microsuturing techniques using inanimate models.
End-to-end arterial anastomoses
End-to-end venous anastomoses
End-to-side arterial anastomoses
End-to-side venous anastomoses
Various techniques including forehand suturing technique, backhand and one-way-up
Track 3) Common surgical techniques in Mice and Rats - Agenda (coming soon)

Castration
Ovariectomy
Hysterectomy
Vasectomy
Nephrectomy
Splenectomy
Track 4) Gastrointestinal Procedures in Mice and Rats End to end intestinal anastomosis

Side to end intestinal anastomosis
Gastric-intestinal anastomosis
Gastric reduction
Gastric pouch formation
Roux-En-Y gastric bypass
Duodenal-jejunal bypass
This workshop meets the American Association for Laboratory Animal Science (AALAS), Canadian Association for Laboratory Animal Science (CALAS), and Academy of Surgical Science (ASR) requirements for Continuing Education Units.
This program has been submitted (but not yet approved) for 21 hours of continuing education credit in jurisdictions which recognize AAVSB RACE approval.